Possibly the smallest Starbucks ever!
Melody, July 16, 2015
3
1 min

read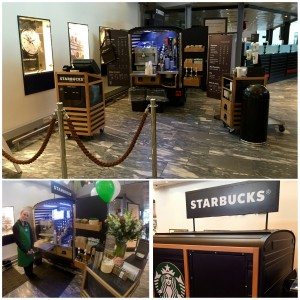 This might be the smallest Starbucks ever! A reader submitted these photos (there's now an easy button to submit a photo or tip) of the newest Starbucks in Oslo, Norway.
Starbucks opened its first store in Norway in February 2012 and there are now about 13 Starbucks stores in Norway.
This newest Starbucks opened Friday, July 10, 2015, inside the Oslo airport. (The soft launch opening was July 9th). All of the Starbucks in Norway are operated with a licensed business partner, with very close oversight from Starbucks. (This is the case for most of the European stores: there are a lot of licensed stores but with very close Starbucks partnership and oversight.)
The reader who submitted the images of this adorable tiny Starbucks "coffee car" (it kind of looks like a little car!) said that there are no iced beverages at this Starbucks! A person can only order hot beverages! As always, do not re-use images without permission.
If you have a hot tip about Starbucks, images, or a great story idea, use the button in the sidebar column that says "submit a photo or tip".
Thank you so much to the reader who submitted this! It's definitely the smallest Starbucks I've ever seen!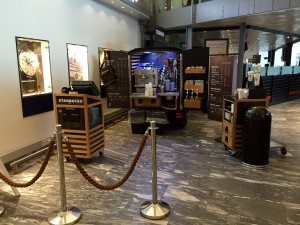 Related posts