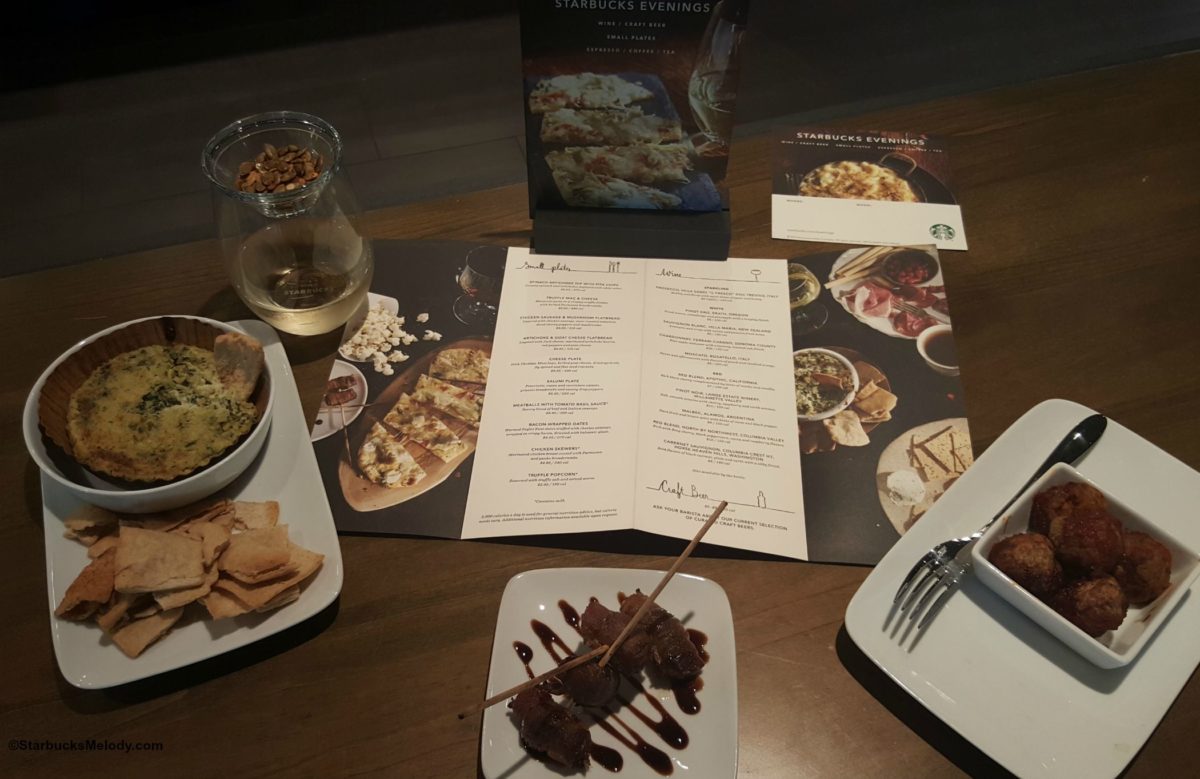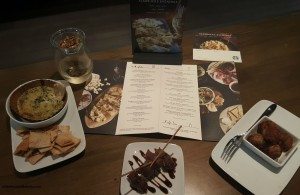 Starbucks is expanding the number of stores that are Evenings stores. I think it's possible that some of my readers are not aware that there are Starbucks stores that offer beer, wine, and small plated dishes. I thought it was high time to put a spotlight on this, given the growing number of Evenings stores. It's something that Starbucks has been experimenting with since about 2010.
If you're looking for a store that offers beer, wine, and the small plated foods, use the Starbucks store locator on Starbucks.com and filter your search by "Starbucks Evenings."
Starbucks updates the menu offerings frequently for the Evenings store. The well-loved truffle Mac  and Cheese (one of my favorites) is still available. You can now get a small meatball platter, or artichoke dip with crackers. I especially like the artichoke dip!
The beer and wine menu can have some regional variation, as Starbucks tries to find local suppliers for the beer and wine selection.
As of July 14th, the Starbucks in Lake Forest Park (just outside of Seattle) launched Evenings food and beer and wine. Let me extend a big invitation to you to visit this store! You'll love it! The partners are super friendly. I took some of the pictures in this article at the Juanita Starbucks in the Kirkland area (just outside of Seattle), another store where you're sure to have excellent experiences!
The Evenings stores really are popping up all over. There are now almost a dozen Evenings stores in the Southern California area, with Goldenwest & Yorktown in Huntington Beach being one of the first of the Evenings stores for that region. I've been to Goldenwest & Yorktown a couple of times over the years, and you'll be sure to enjoy yourself there too! It's a large store, but stays pretty busy!
Have you encountered an Evenings store? What did you think?
Related posts