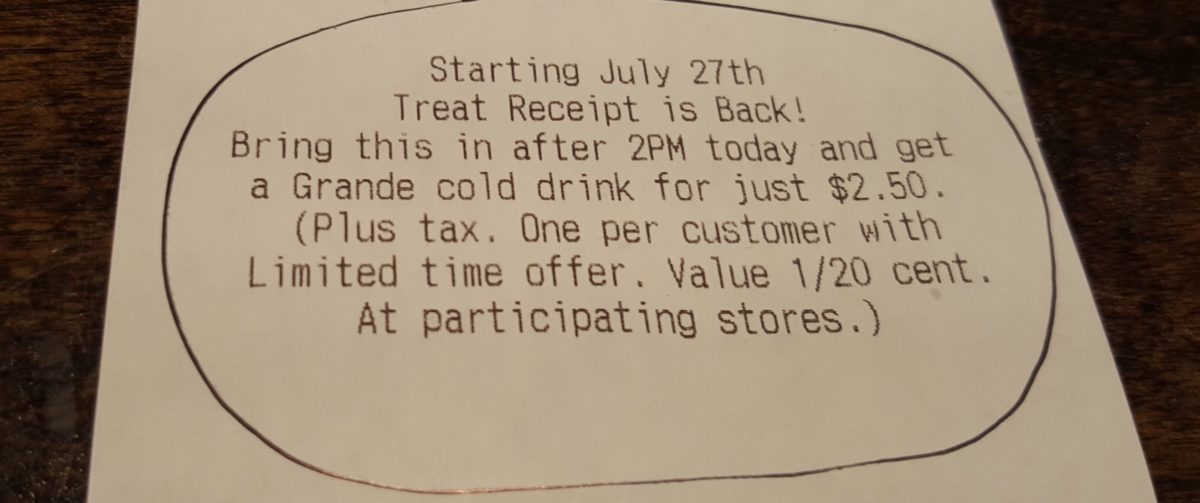 The Treat Receipt comes back to Starbucks on July 27th! The way it works is that you go to Starbucks before 2 PM, hang on to your receipt from earlier (before 2 PM) and then after 2 PM (on the same day) you can get any Grande (16 ounce) cold beverage for $2.50.
Starbucks first introduced the Treat Receipt in 2008, in response to customer requests for more promotions.
Don't get tripped up by the promotion. There are things to keep in mind!
This year, the after 2 PM price for a Grande beverage is $2.50, up from $2.00 in years past. (This is the first increase increase in treat receipt price.)
You do not have to go to the same Starbucks in the afternoon as you did before 2 PM. You can use your before-2 PM Treat Receipt at any participating Starbucks location.
It does have to be the same day. This is interpreted as follows: you use your morning treat receipt (meaning your receipt before 2 PM) at any store before they close or for 24-hour stores, before midnight.
Also new for this year, you CAN take advantage of the treat receipt even if you paid via the Mobile Order and Pay Starbucks app. Just show your receipt on your phone.
It doesn't matter what you buy with your first receipt.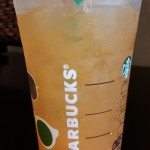 Try a long lost favorite cold beverage or try something new, like the fizzed Orange Cream Fizzio! (Stores offering Fizzio are located in Sun Belt locations, generally speaking). I tried the Orange Cream Fizzio on Friday the 24th, and enjoyed it! You can get a modified fun Frappuccino too!
The Treat Receipt promotion can vary in length. This year's Treat Receipt is scheduled to last from July 27th through August 8th, with MSR members getting an extra bonus week! Treat Receipt will last through August 16th, if you're a MSR member!
Enjoy!
Related posts