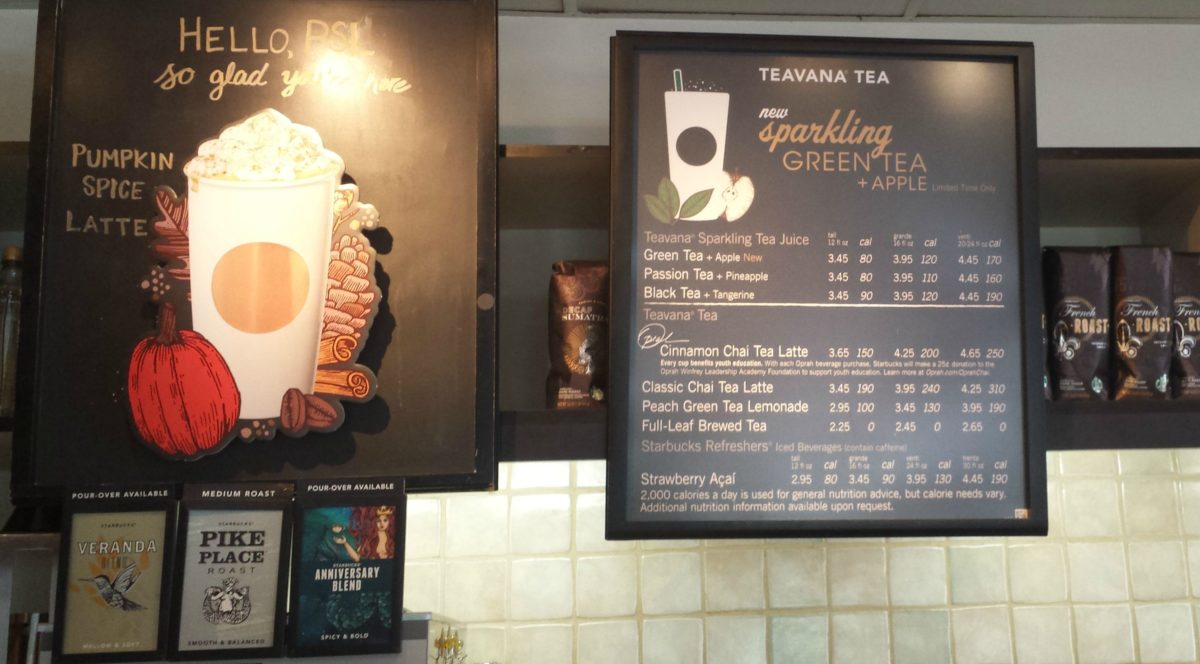 Sparkling Green Tea and Apple at Select Starbucks Stores.
Melody, September 22, 2015
3
2 min

read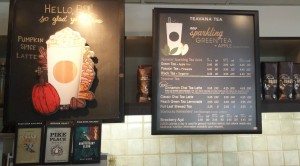 Select Starbucks locations in San Diego county have their own special promo this fall: Sparkling Green Tea and Apple. This drink actually uses ingredients that are available at every Starbucks location so it is possible to order this at any Starbucks that offers Fizzio. Use the store locator to help you find Starbucks store offering Fizzio™. Generally speaking, all of the Fizzio locations are in the Sun Belt, with limited exceptions.
This summer, Starbucks Canada (very select locations) tested Sparkling Teavana Juice blends. (This current test Green Tea and Apple test appears to be an expansion of the test that was in Canada. If you notice on the menu boards, this San Diego county location has the same two Teavana Juice Blends that I wrote about in a previous article: Black Tea and Tangerine and Passion Tea with Pineapple.)
I've been a fan of Fizzio for a long time, and I still hope to see it expand to more cities. I like sparkling drinks!
Here's how you build the Sparkling Green Tea & Apple Fizzio drink:
Green tea to the first line of the cup. Apple juice to the second line of the cup. Add in Classic Syrup. (2 pumps for a tall, 3 pumps for a Grande, 4 pumps for a Venti, and 5 pumps for a Trenta). Add in one lime wedge. Add all of these items together into the Fizzio vessel and then fizz. I suggest double fizzing it. Pour delicious fizzy drink into Starbucks cup and add ice!
I did try this beverage at the SODO 8 Starbucks (the only Starbucks in Washington State with a Fizzio machine). Thank you to the reader who sent me so many great photographs!
If you have had the chance to try this drink, I'd love to know what you think. I think this could be a keeper.
(Come back every Tuesday for #TeavanaTuesday on StarbucksMelody.com)
After publishing this article I heard from readers; My understanding is that this drink is available in Dallas, San Diego, and select stores in Toronto and Vancouver B.C.
Related posts