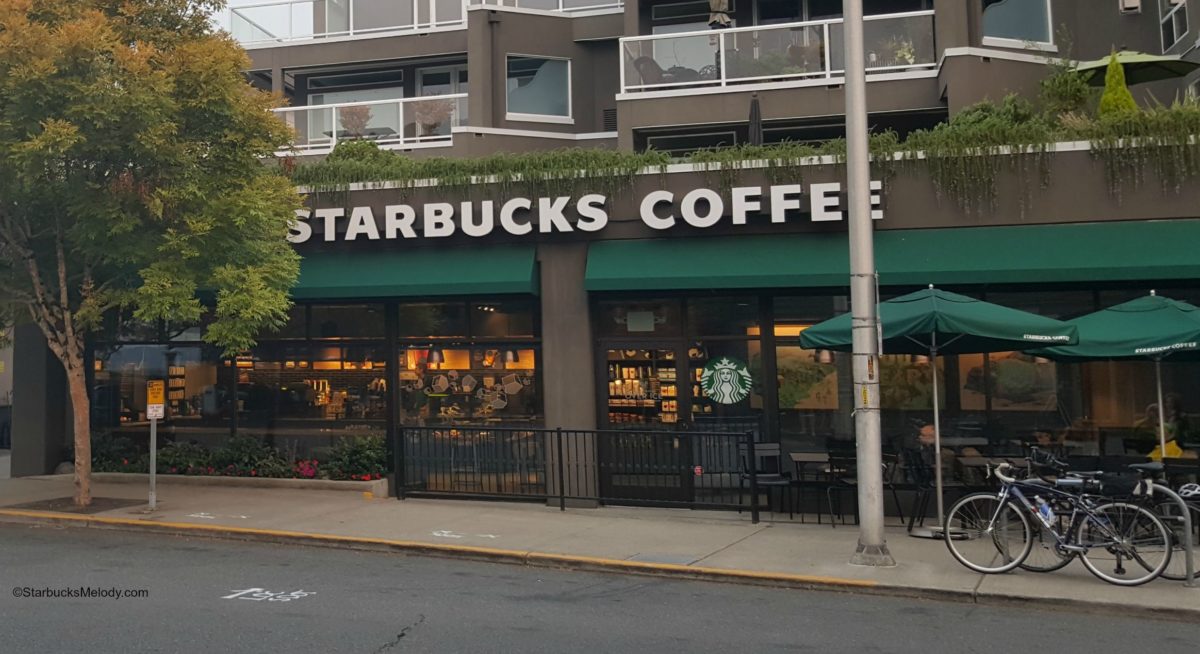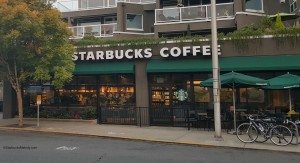 This is my open response to this Fortune Magazine article:
Does the Starbucks rewards program shortchange customers?
I thought I could add a few thoughts and bring some clarity to that article.
At-home coffee:
The Fortune Magazine news story presumes that get one star when buying a pound of coffee at Starbucks. This simply is not the case. All at-home coffee earns you a bonus star. It has been that way since the spring of 2014. This includes Via Refreshers, Reserve Coffees, Core Coffees, Verismo pods, K-cup pods, and all other Via products, if purchased inside a company-operated Starbucks store.
While I think the author of the Fortune Magazine article makes a lot of good points, I didn't want this important point to be overlooked.
Stars per Transaction:
The larger premise of the article is that you don't earn an increasing number of stars for spending more. This is especially acute when you're using your Starbucks card at Teavana where the average ticket may be much higher than Starbucks. I recently bought a Teavana Modern Iced Tea Maker for $79.99, paying with my Starbucks card at Teavana. That is still one star.
This is counter intuitive. Very large businesses operating at the scale of Starbucks almost always give you increasing rewards back for spending more. Starbucks is not a mom and pop shop. It operates at the same scale as a small oil company, like BP Oil. If Starbucks were an oil company, only Exxon would be more profitable (Or maybe Chevron but that would be almost a tie). And consumers are used to rewards that offer you more for spending more.
The ordinary consumer, perhaps subconsciously, is programmed to think, "If I spend more, I'll get more back." The Nordstrom Note rewards program offers you more Nordstrom Notes back for spending more. Most consumers expect that if they fly longer distances, they'll earn more miles. Many consumers would think it odd if they received one star for a flight between Seattle and Portland, Oregon, and then again, just one star if flying between Seattle and Orlando, Florida. A few retailers – if they do not offer a variety of products – will offer rewards per one-time transaction. Hotels are like this. You might get a reward for staying overnight. There's no variation: your purchase is always an overnight stay at a hotel. It's not the same as getting a star whether purchasing one chocolate chip cookie or whether purchasing an $80 tea maker.
So in some ways, the author of the store is right: The current version of My Starbucks Rewards is counter-intuitive in terms of how it gives you stars at the register.
Will it change? I don't know! I wish I knew. I know from readers that I've that Starbucks has sent out surveys about My Starbucks Rewards, asking about stars per certain dollar amounts.
I can see how the current program would just feel 'off' to many consumers. I think it's disingenuous to think many consumers won't sense that something feels 'off' that you get a star whether you bought one cookie or an expensive French press or tumbler.
One thing the author of the Fortune Magazine could have talked about is one-to-one marketing. Different offers are sent to different customers. In other words, the offers you get might be totally different than what your friends get. I operate a closed Facebook group and sometimes people post things like, "I got an offer for a free breakfast sandwich!"
Personally, I pretty much never get those deals. It sure seems like the more you spend, the worse your "special offers" from Starbucks. I think this is one area that could have been discussed by the Fortune Magazine author. This too will feel icky to some consumers who will think, 'So wait. If I become a really great customer, this means I'll get fewer good promo deals?' Sure seems this way.
The Value of a Reward:
One thing the author of the article seemed to do was underestimate the value of a Lucky Dozen reward at Starbucks. That Lucky Dozen reward can be used on many, many things: salads, sandwiches, food items, an ounce of Teavana tea, Evolution Fresh juices and more. I attempted to demonstrate the value of a reward in this blog article here. I believe the author estimated that the higher priced items are around $5.65 but I think it's totally possible to spend more than that on a reward. A customized Venti Frappuccino definitely can add up to more than $5.65 – and go ahead order what you want! You earned it. It's not really totally free. I believe that the new BBQ beef brisket sandwich is just under $7.00.
And Starbucks can easily afford to offer you a generous Lucky Dozen reward! Remember, they're like an oil company in scale. (Well, if oil companies tried to create 'inspired – moment' and connect with customers, who knows what the world would look like. ;))
So I do think the author underestimated the power of a reward. There must be a few baristas reading this who could tell stories of people getting incredibly modified expensive Frappuccinos with their rewards.
Keep in mind, beer and wine is excluded from My Starbucks Rewards.
Conclusion:
It's a mixed bag. Some of the points made by the Fortune magazine are right on. Some are a little weak.
(Please forgive typos. I typed this out super fast!)
I do not work for Starbucks.
Related posts