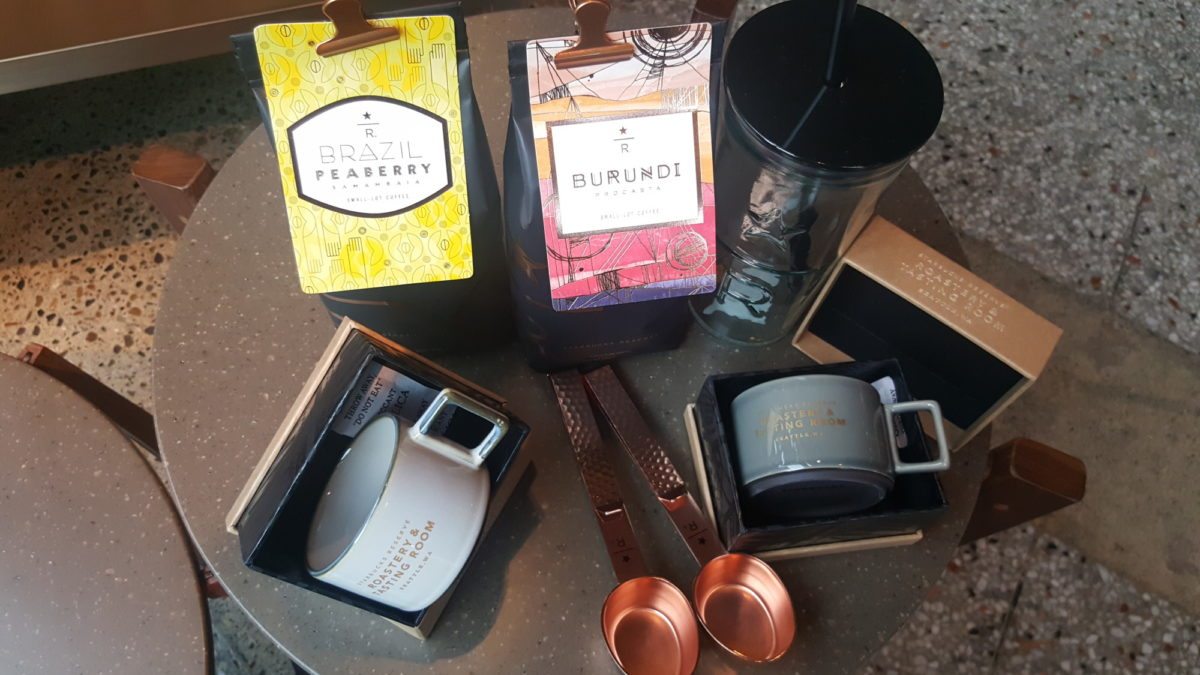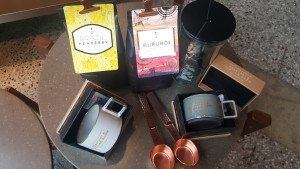 I hope you'll enter this giveaway. The prizes are shown in the photo. I'll be drawing winners at random and 7 people will win. If you win, you get one of the 7 items shown. Sorry, I can't promise that you'll get exactly the item you want. Here are the prizes:
An 8 ounce bag of Burundi Procasta.
An 8 ounce bag of Brazil Peaberry Samambaia.
A 3 ounce white Roastery mug.
A 3 ounce stone Roastery mug.
The star/ R Reserve reusable cold cup
A 2 tablespoon Reserve coffee scoop  (there are 2 of those.)
Here's how you enter. Please carefully follow all the rules! I've never done a giveaway where there weren't at least a few people who seemingly ignored my rules:
You must be a patient person. I tend to only visit the post office once a week, and so it could take time to get all these items in the mail.
You must have an address in the United States. I will not ship internationally.
You must be over the age of eighteen.
You may only enter once.
You must share. Share, share, share. Find a favorite blog article here and find a way to share it. You could Facebook an article. You could tweet an article.  You could use Flipboard. You could use Reddit. But you have to share something on this blog.
The fact that you shared a blog post a week ago doesn't count. I'm asking you to share something now.
Also you have to share from THIS blog. Sharing from news stories where this blog is mentioned isn't the same.
You must leave a blog comment telling me what you shared. For example, you might write "I tweeted the Starbucks Caffe Verona history article."
If you wish, you could let me know if there is one of the above 7 items that you have your heart set on.
You must have more than one name. I don't care if you call yourself "Mary A." or "Jeff 123" it's just that when I'm putting together the giveaway, it gets confusing when there are 5 Sarahs who have all entered.
You must be patient. Did I say that already?
You must leave your comment before July 27, 2016 at 6:00 AM PST.
If there are more than 250 entries, everything above 250 won't count. The last valid entry will be the 250th.
The winner will be drawn at random.
I'm going to update this article with the winners no later than 7 days from the end of the giveaway. If you don't come forward and claim your prize within 2 weeks of me announcing the winners here, you forfeit it.
Follow all of the above rules please!
I don't want there to be any confusion. This is not one person winning all 7 items above, rather this is 7 people each winning one of the above items. I can't promise you'll get the one you want.
Enjoy!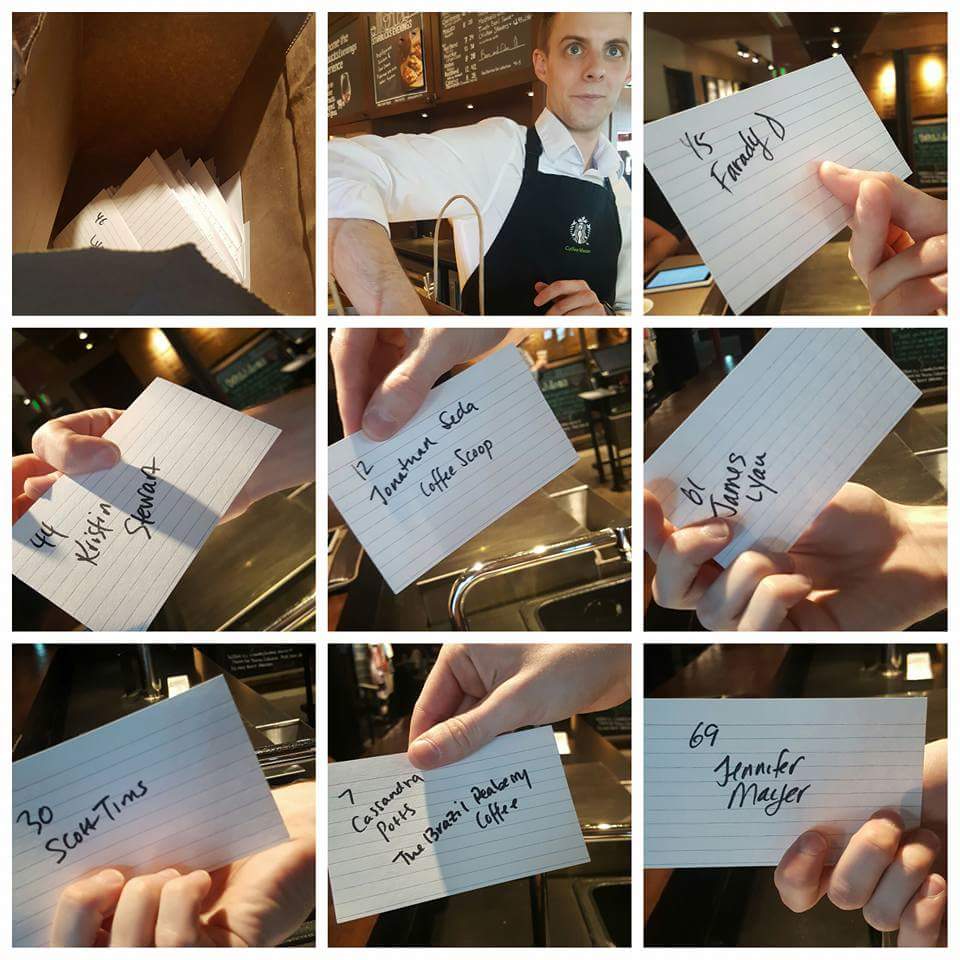 Related posts