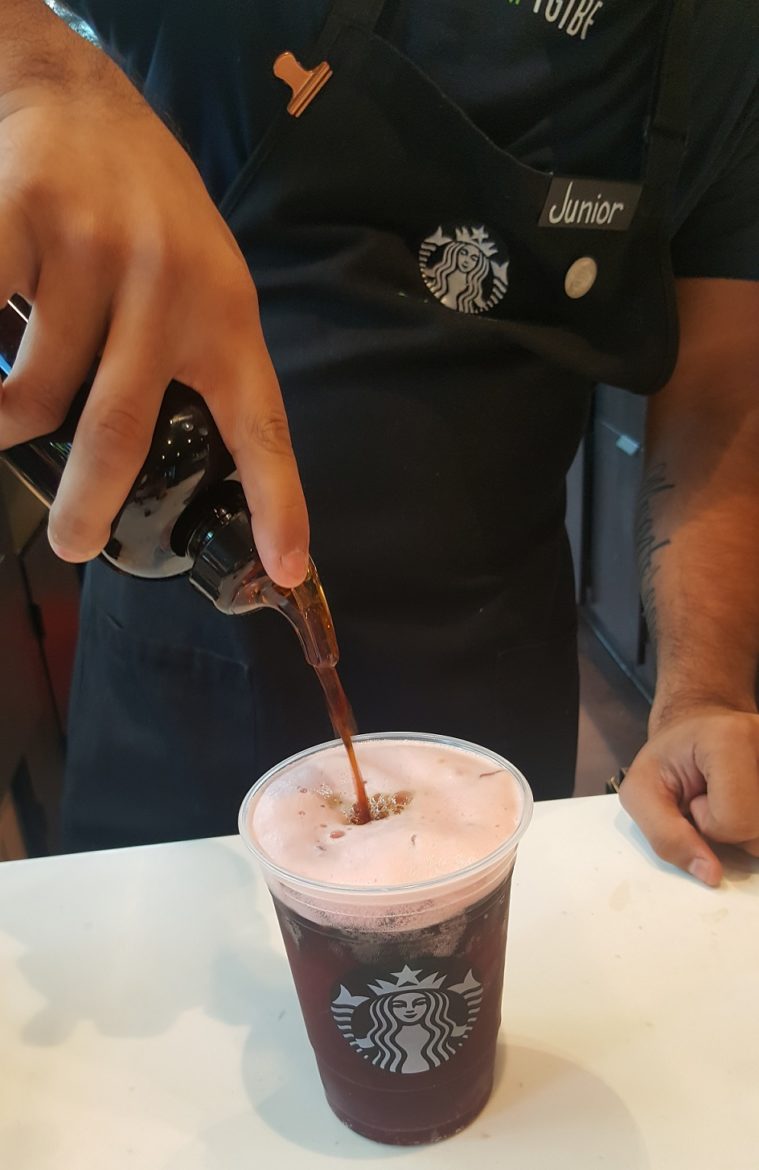 Pom and Stormy: When Starbucks cold brew meets pomegranate!
Melody, October 26, 2016
3
1 min

read
At the 7th and Westlake Starbucks, they have a really delicious and unique cold brew beverage: It's the "Pom and Stormy." I wanted to tell you about it partly because it might give you great ideas for your cold brew at home!
The Pom and Stormy is a tangy, sweet blend of pomegranate juice and hibiscus, infused with nitro, and with a big splash of Starbucks cold brew concentrate (not cut with water) a top at the end.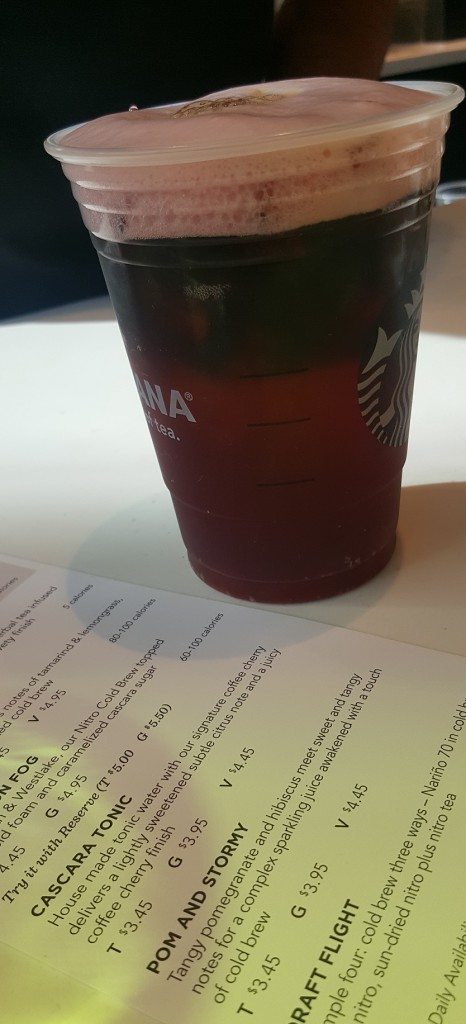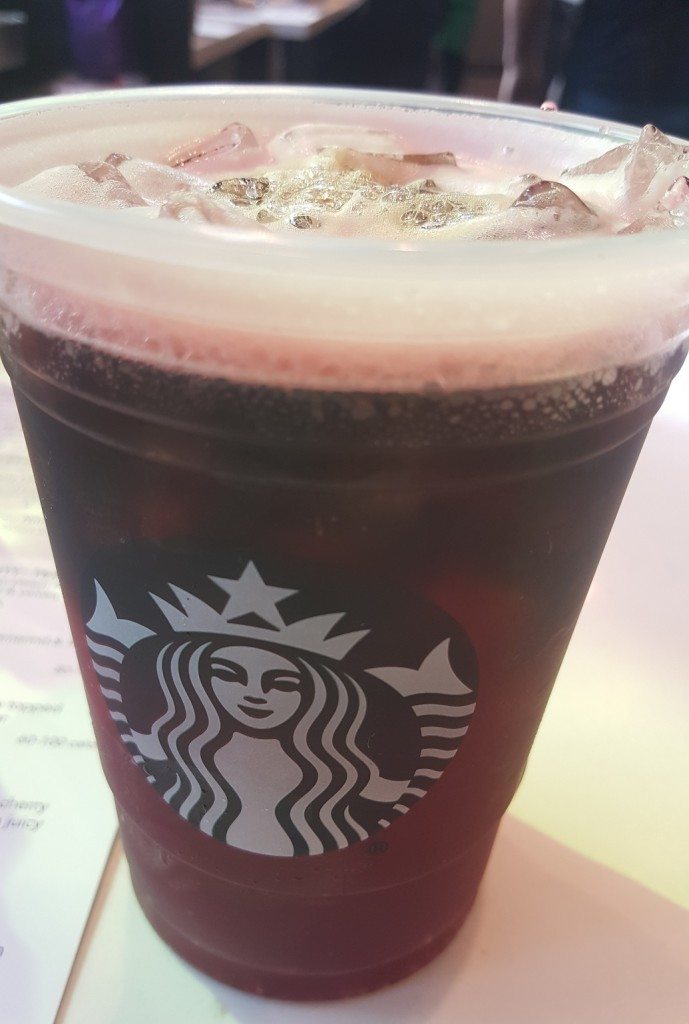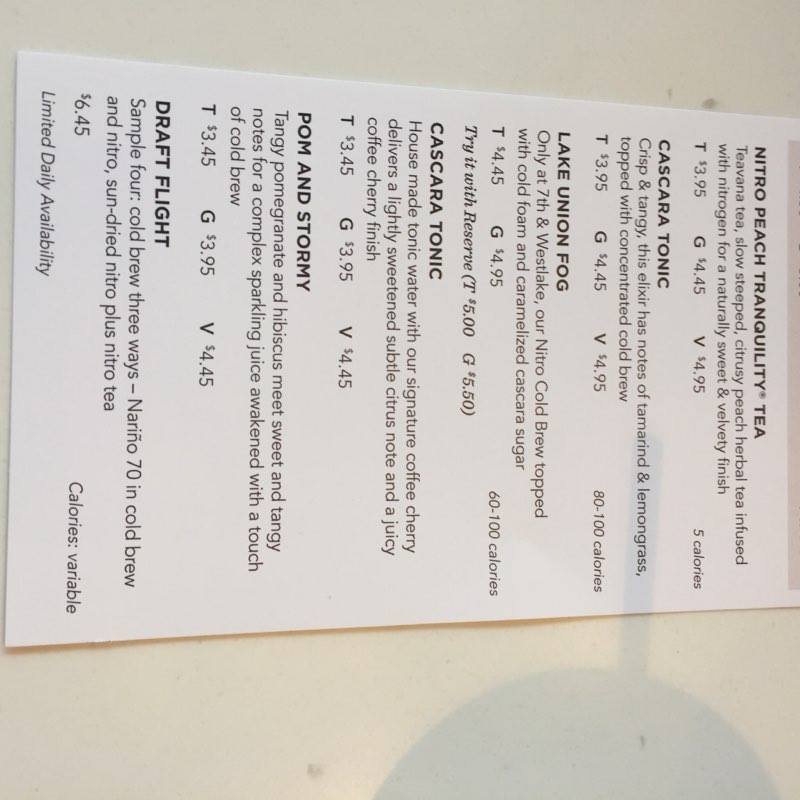 The menu describes this as a 'splash' of cold brew to finish, but I think it's a little more than a splash. Here's partner 'Junior' putting the finishing touches on – adding the cold brew: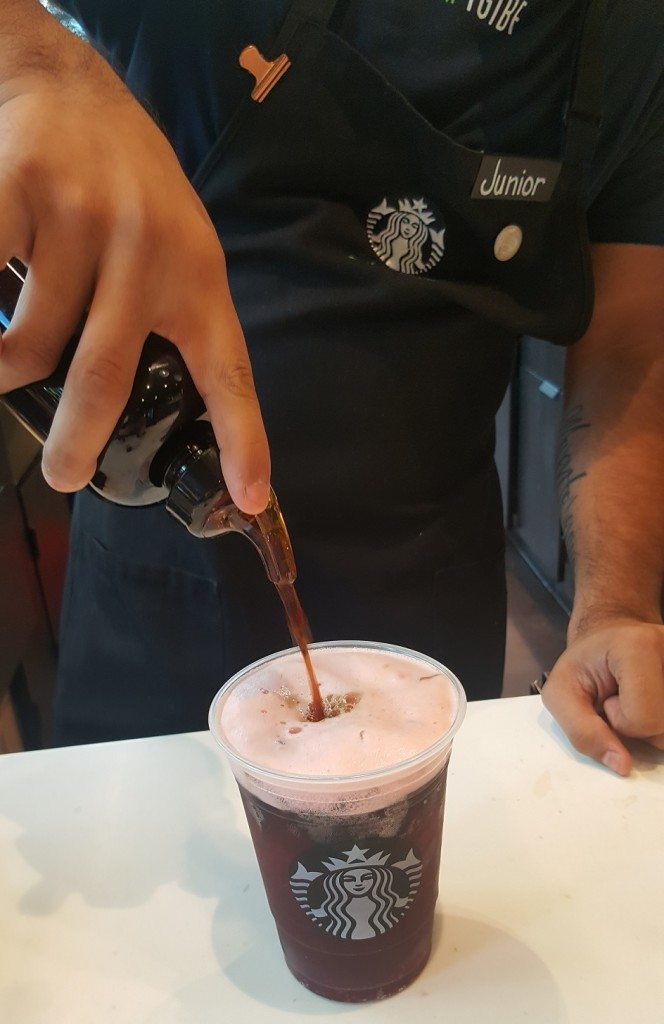 The 7th and Westlake Starbucks currently has a few unusual, limited beverages, as they have a beautiful Nitro experience bar. Starbucks is rapidly adding nitro taps to their stores. If you are in Long Beach, California, check out this gorgeous Starbucks with nitro taps:
New in Long Beach: Beautiful Starbucks
I hope the Pom and Stormy makes it to other Starbucks locations!
Related posts