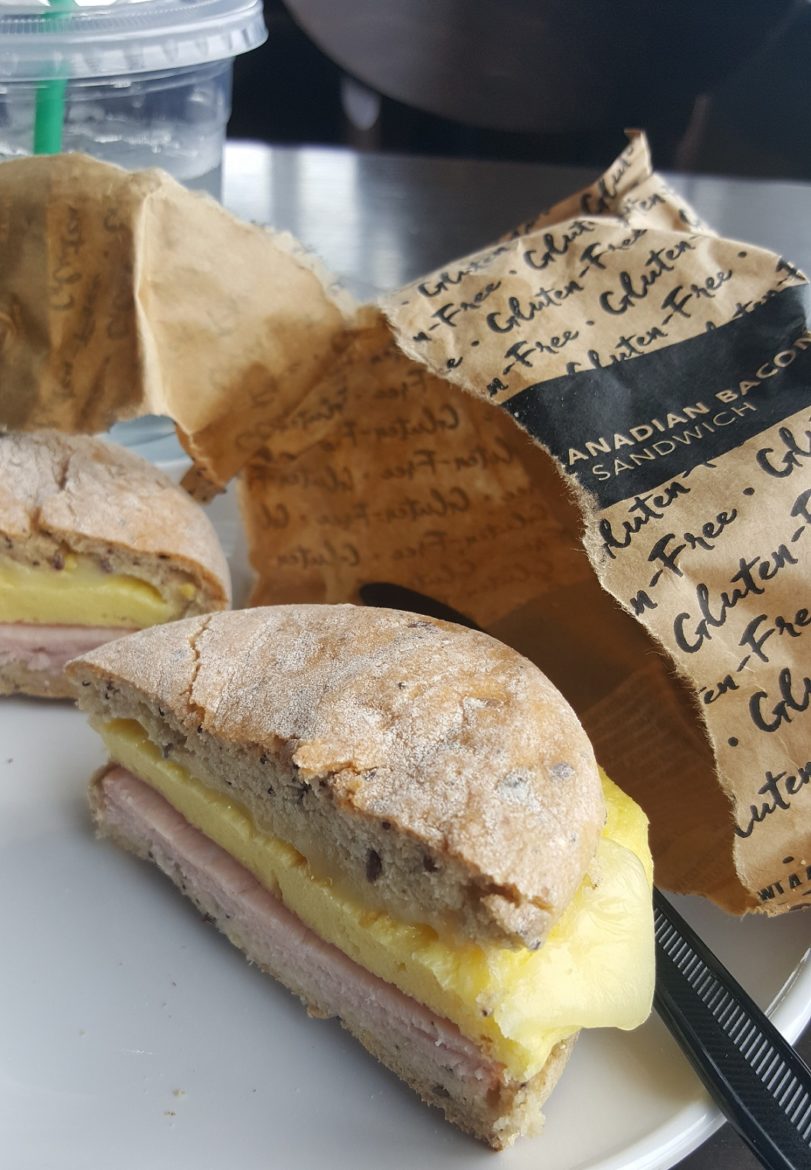 350 Starbucks have Gluten Free Breakfast Sandwiches.
Melody, September 28, 2016
21
2 min

read
Looking for a gluten free breakfast sandwich at Starbucks? There are 350 stores that have them. You'll find them in locations throughout San Diego County, California, and in greater Miami, Florida.
I had the chance to try one on Monday, September 26th. Here's a closeup look: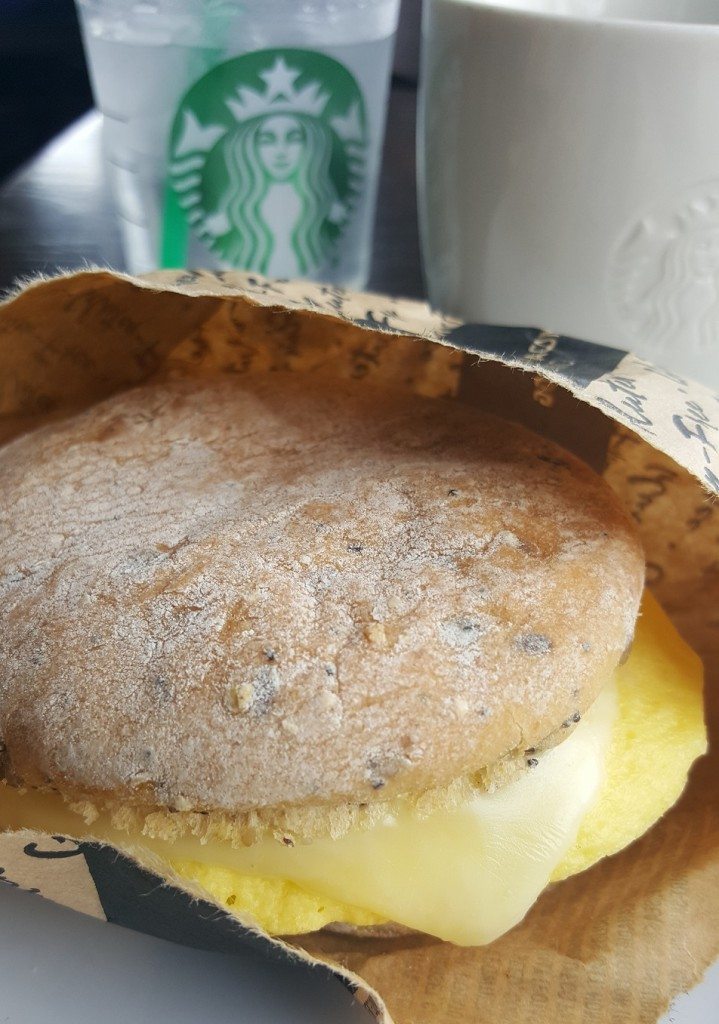 According to Starbucks media relations, "Starbucks is currently testing a Gluten-Free Breakfast sandwich in 350 Starbucks locations in San Diego and Miami. The test started in August and runs through early October. " So you have to run quickly to a store to get one before they're gone!
Look for them in the pastry case: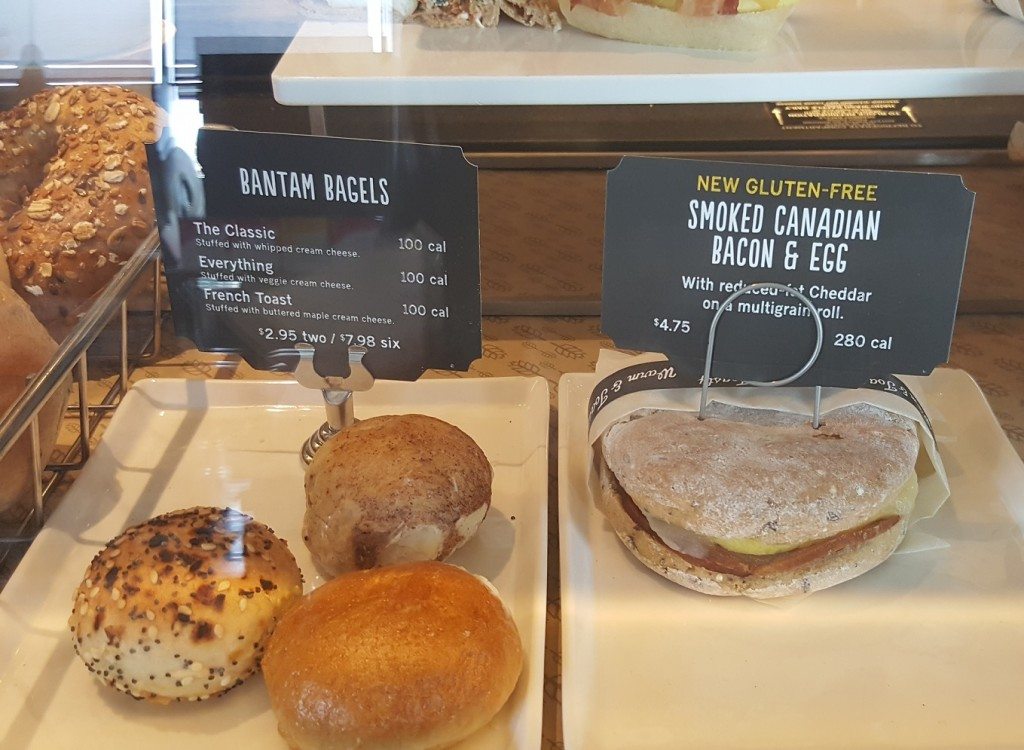 .
Each gluten free breakfast sandwich is a generous portion of egg, cheese, and Canadian bacon. The bread was pretty good. I did notice that it was a little powdery or dry in texture. Nonetheless, it was an excellent breakfast sandwich and I enjoyed it. I think this could work nationally!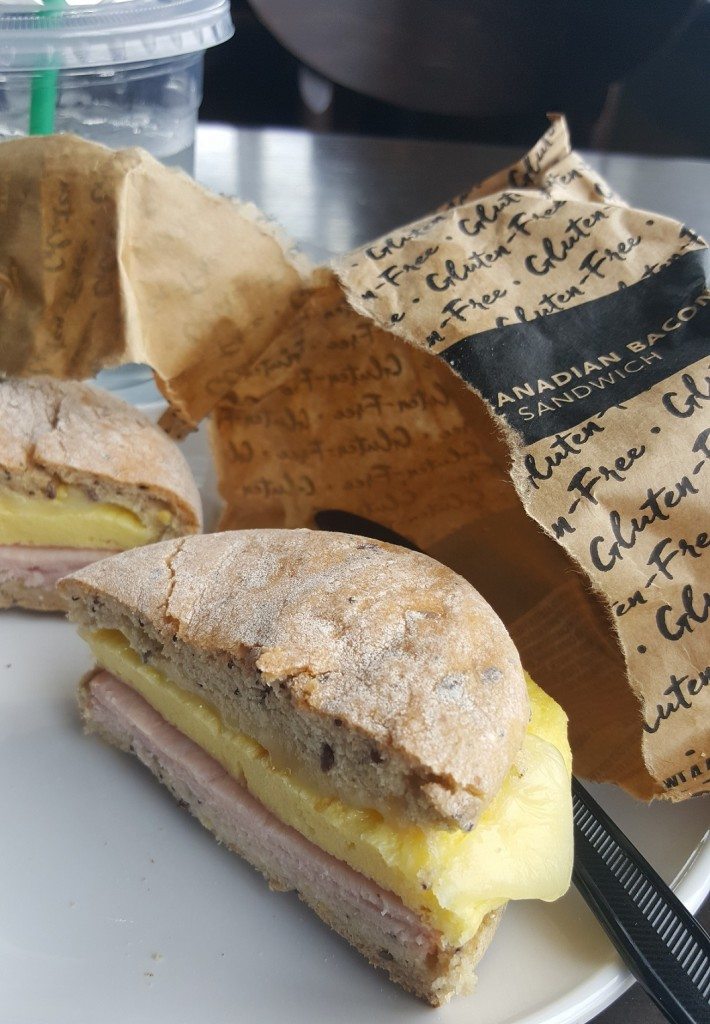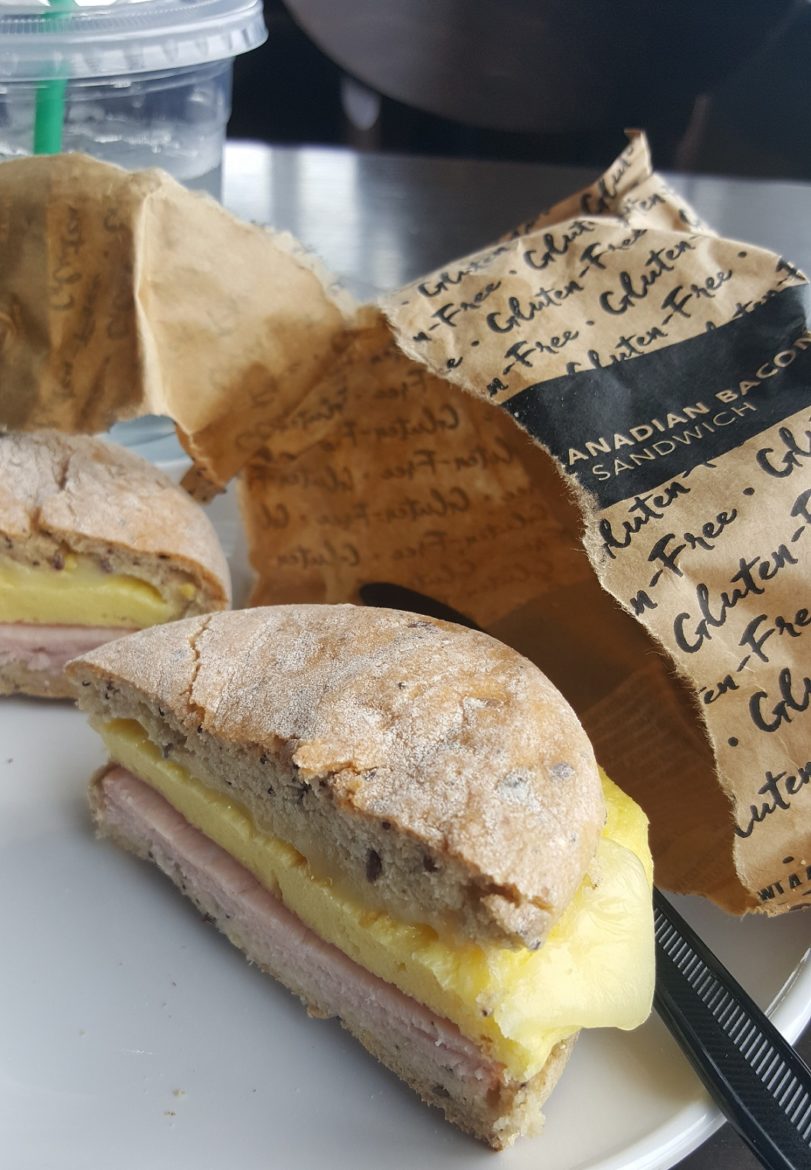 The breakfast sandwich comes in its own separate wrapper also: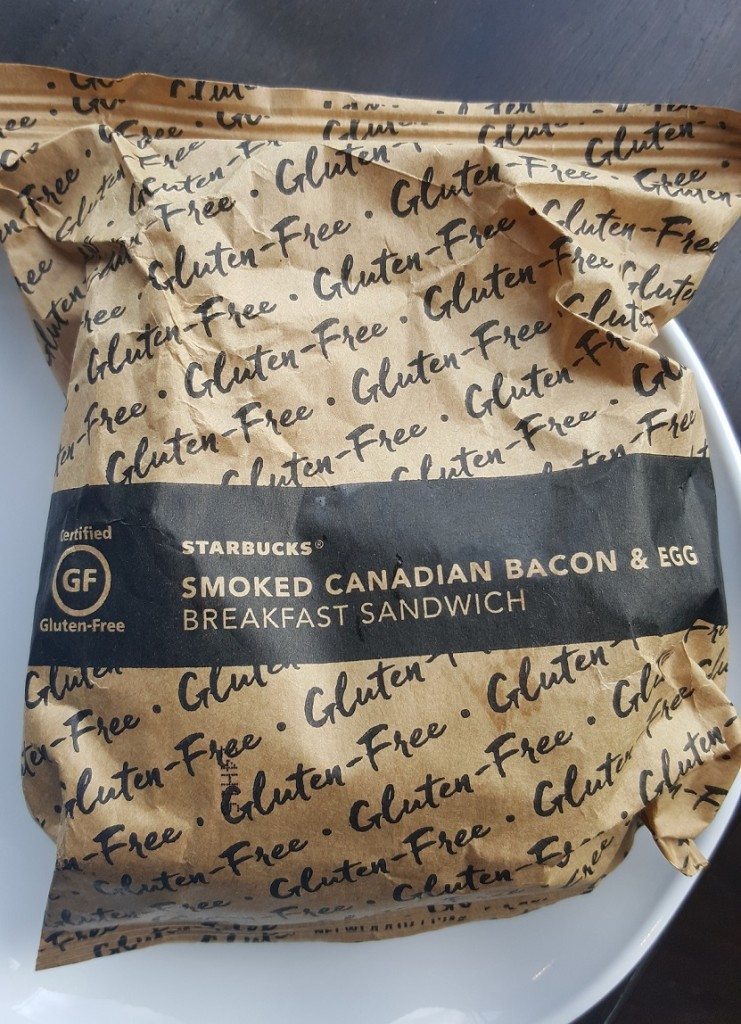 If you like reading about tests that Starbucks tries in a limited number of stores, skim through here:
Starbucks test products and innovation
Over the years, Starbucks has really innovated in every way possible around food and beverage. Some of the test stories I especially enjoyed are here:
Click onto the names of the test beverages listed above to open up a StarbucksMelody story on them. Always keep in mind that Starbucks tests many more items than what actually makes it to a national launch.
I'd love to know what you think of the new Starbucks Gluten Free Canadian Bacon Breakfast Sandwich.
Related posts