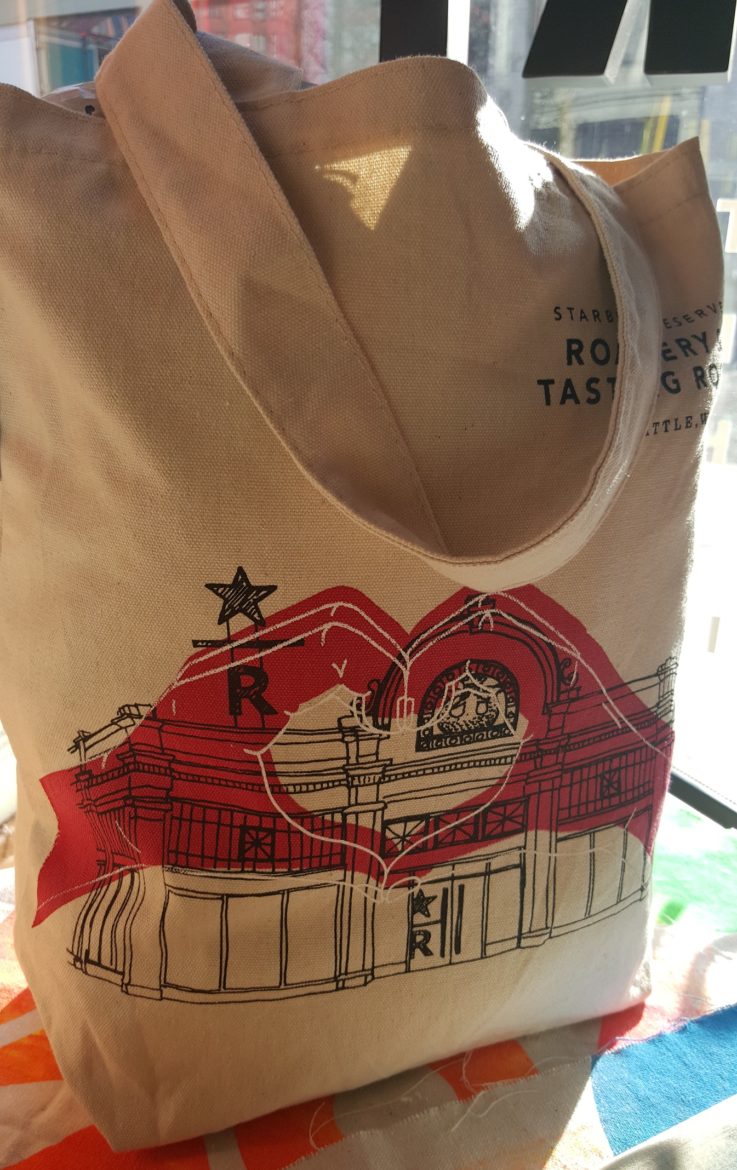 Limited and unique Roastery totes, now available.
Melody, April 12, 2017
2
1 min

read
Starbucks asked their designers to make beautiful, coffee inspired Roastery tote bags. These are now available at the Roastery. Each one is numbered and autographed by the designer. And each one is a little bit unique from the next. There's an element of designed-by-hand in every one of these totes.
There are only 10 of each designer's specially designed tote. You'll find them available for $59.95 each at the Roastery.
Next to each tote bag is a small plaque that gives some of the designer's story for that bag. Take a look at a few bags: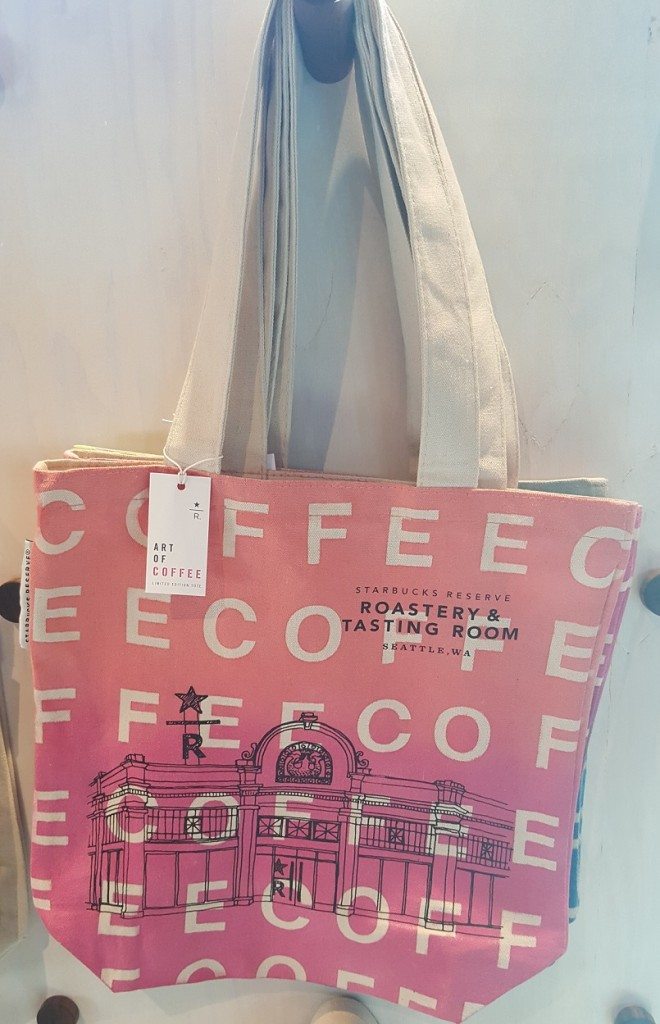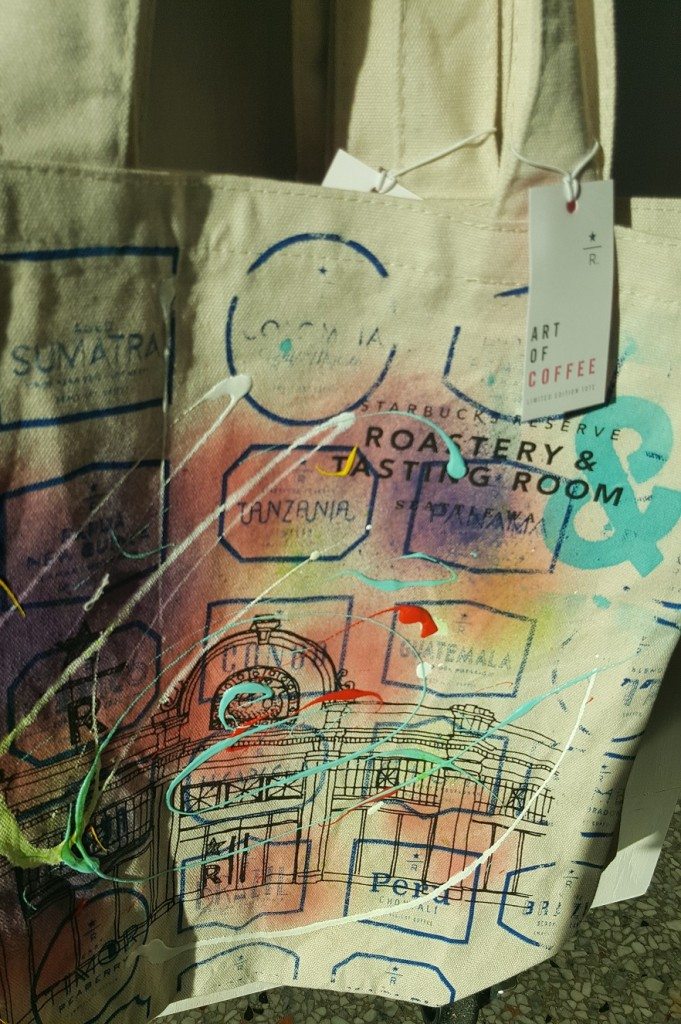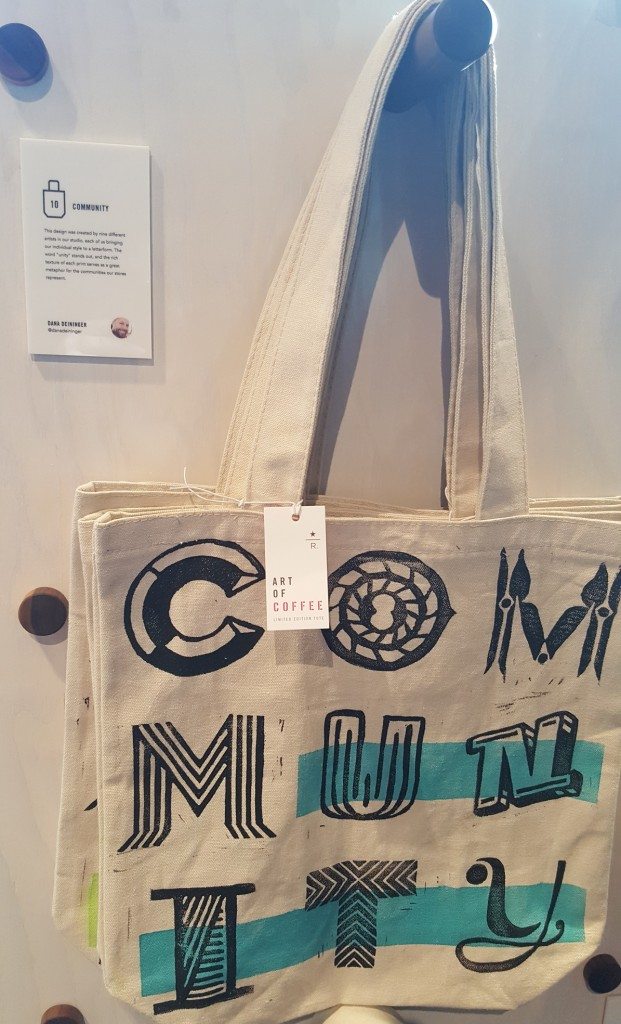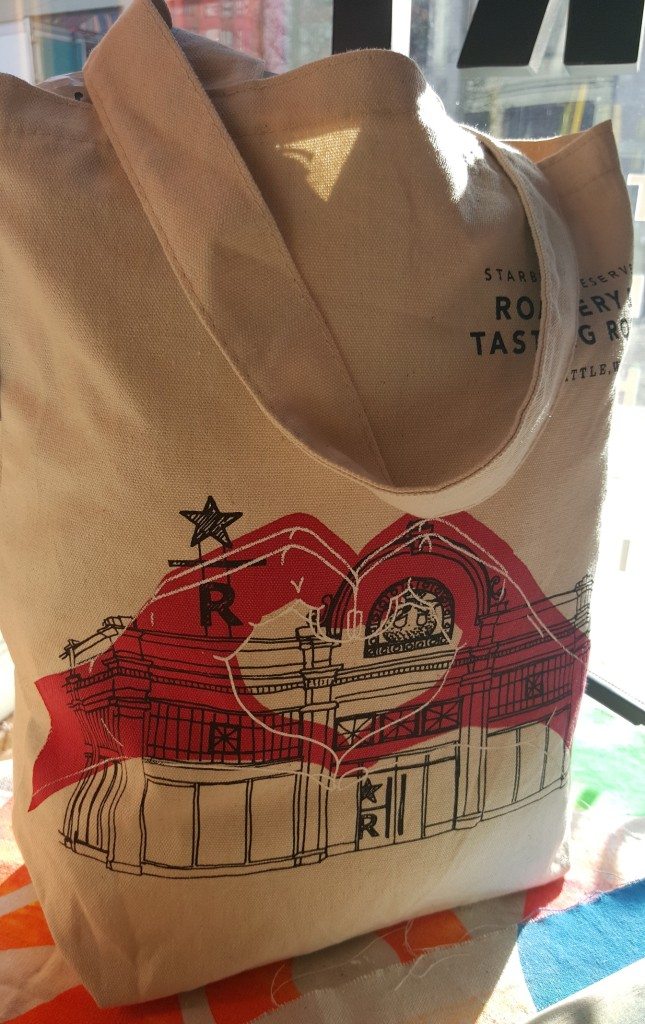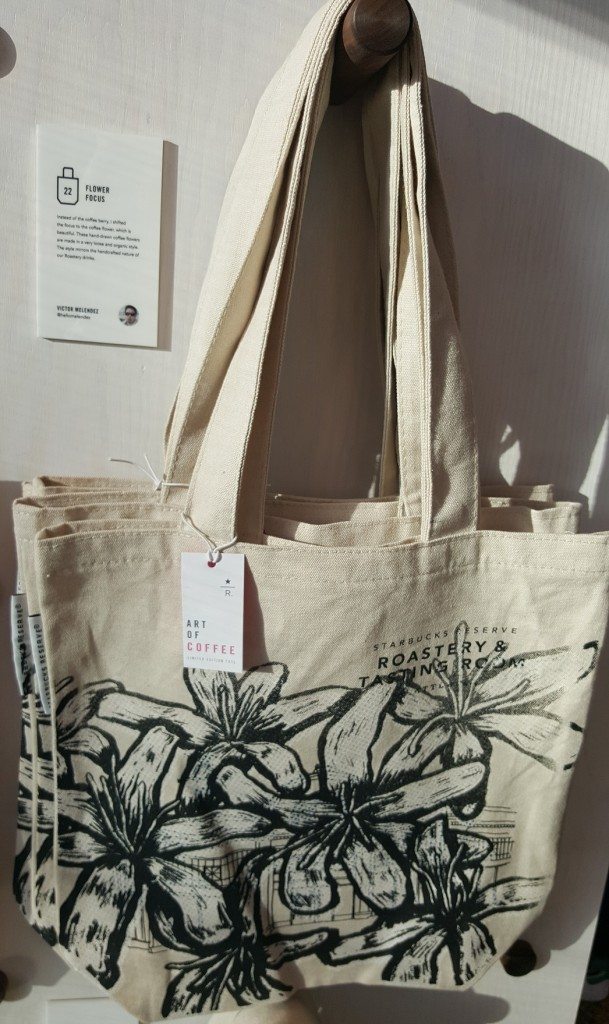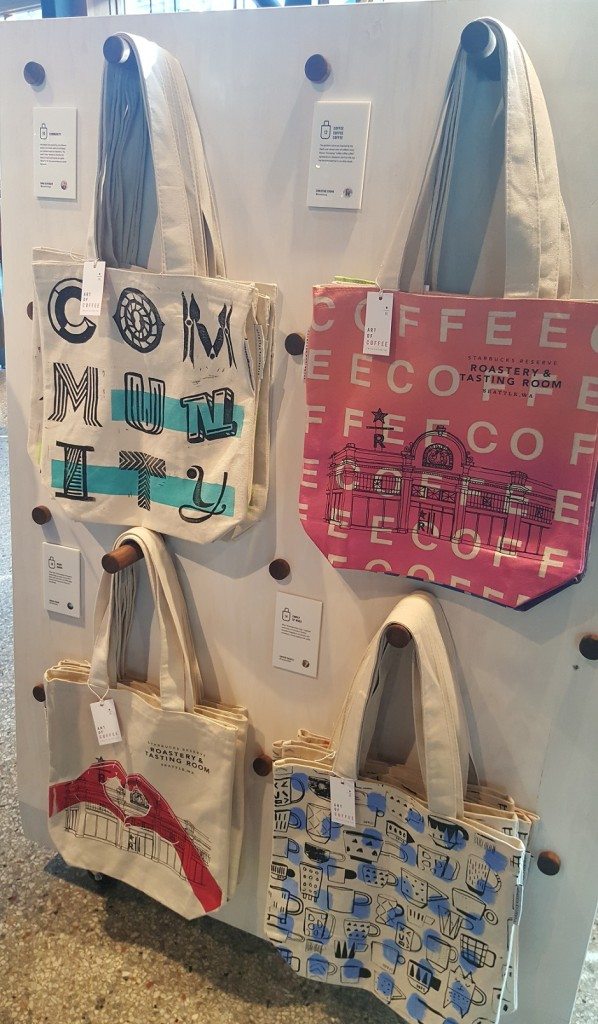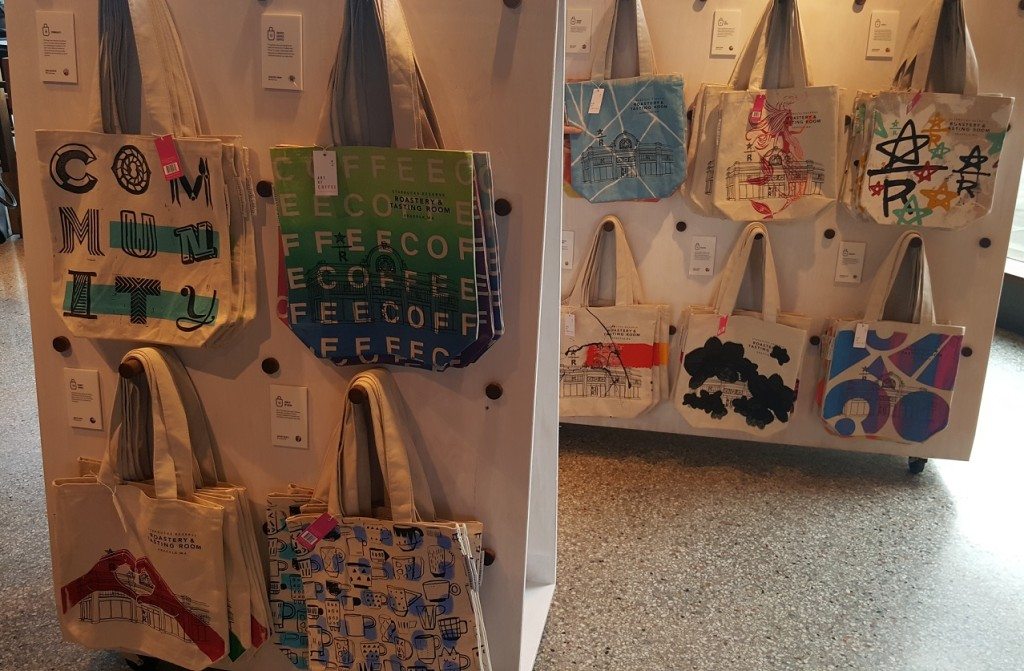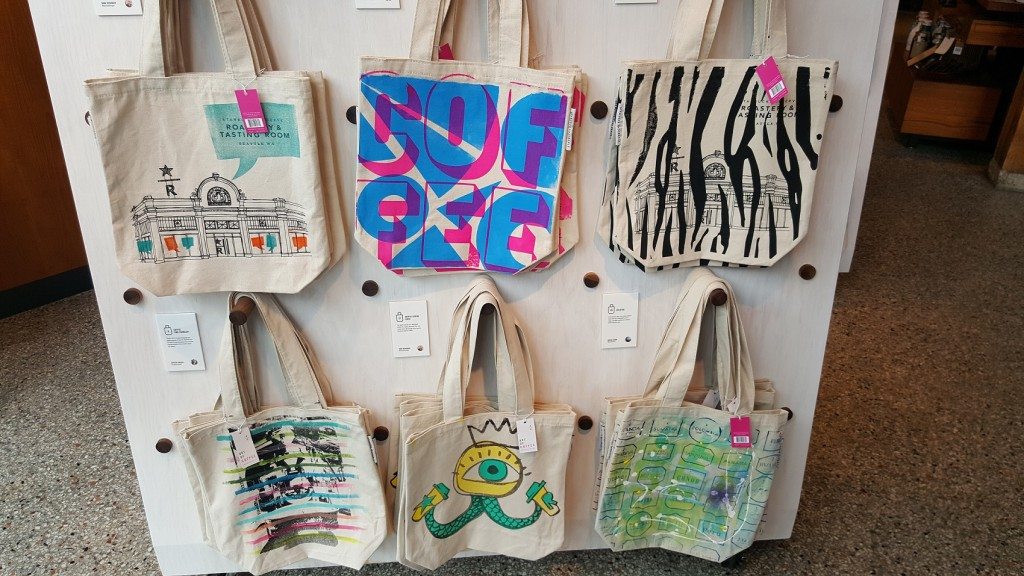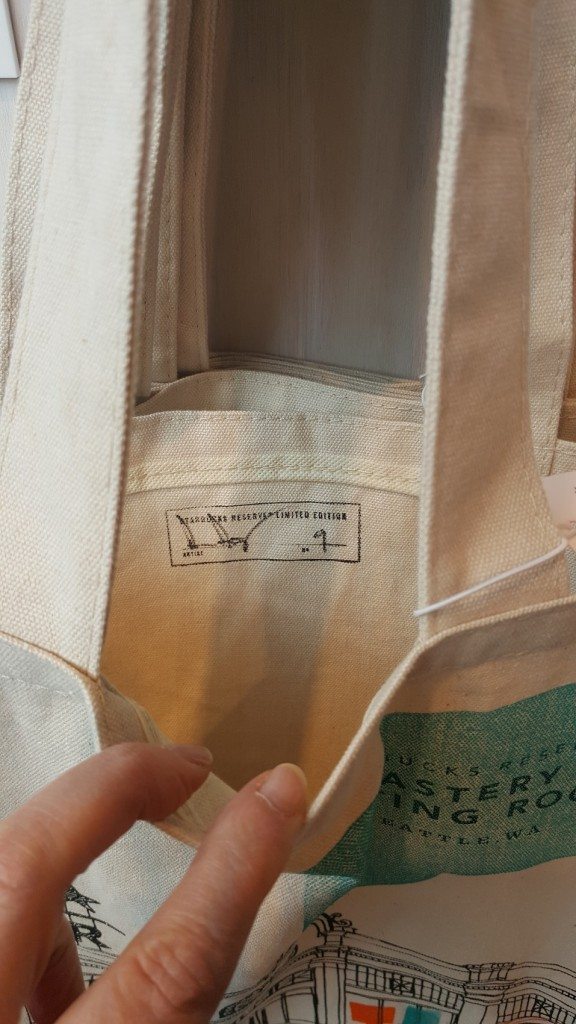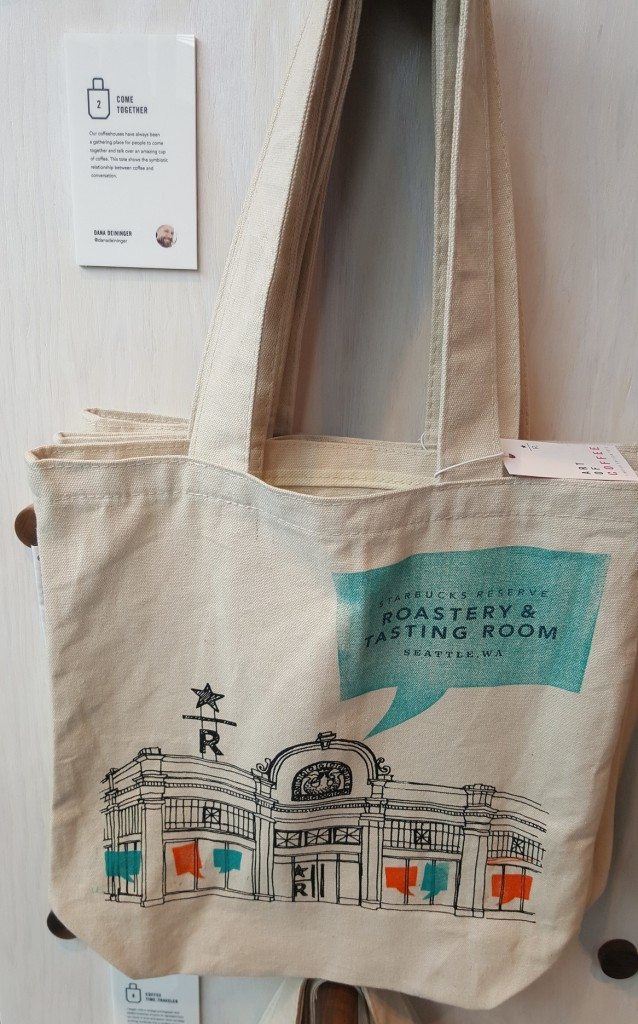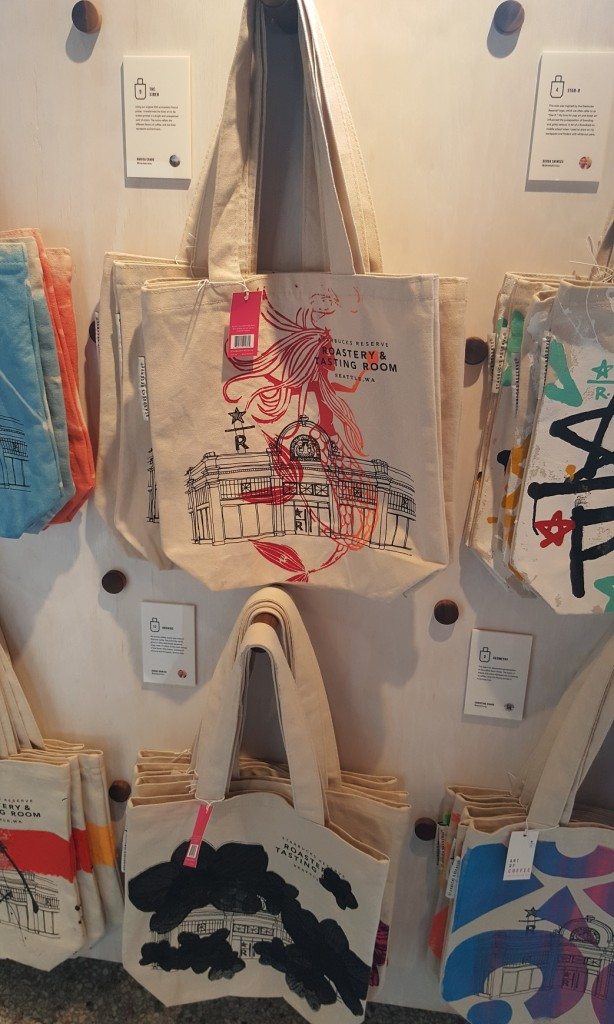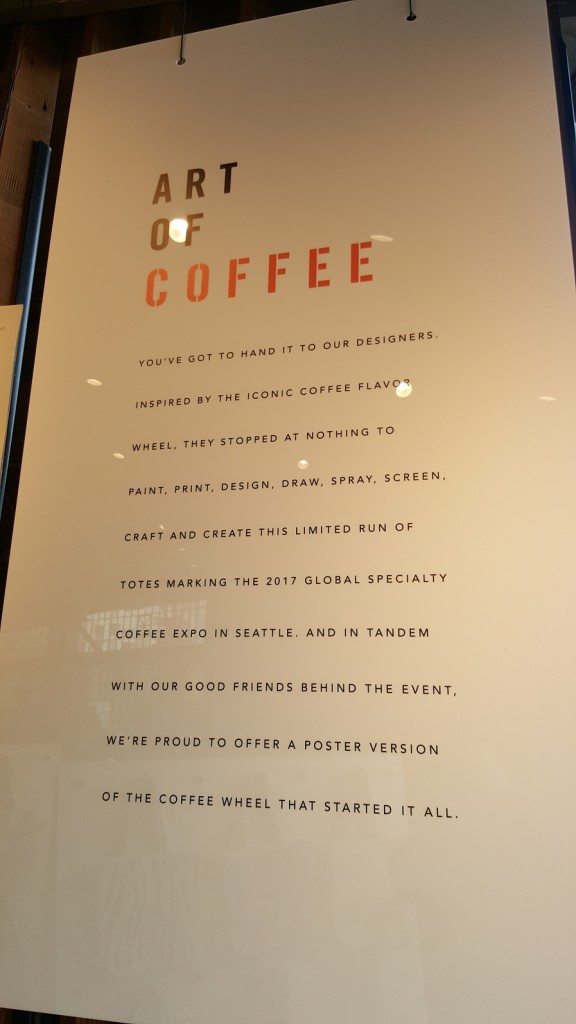 As an example, this tote was designed by Starbucks designer Sayeh Proper: It's inspired by Sumatran tigers, a love of Sumatran coffee which she learned to enjoy black! She calls this Roastery tote "Sumatra Crush."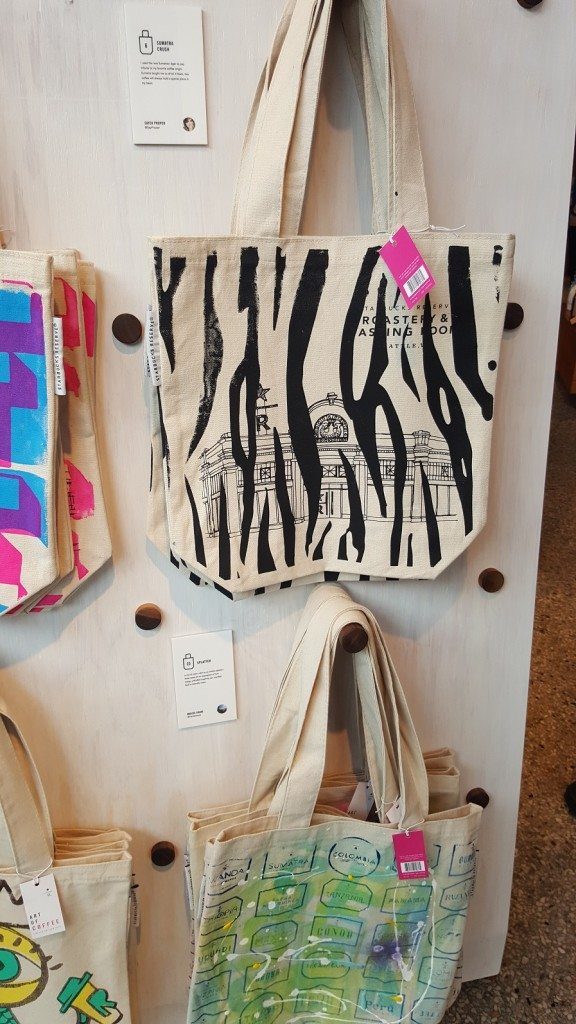 These above photos don't do all the beautiful totes justice! Hope you get to visit the Roastery and see them in person.
Related posts