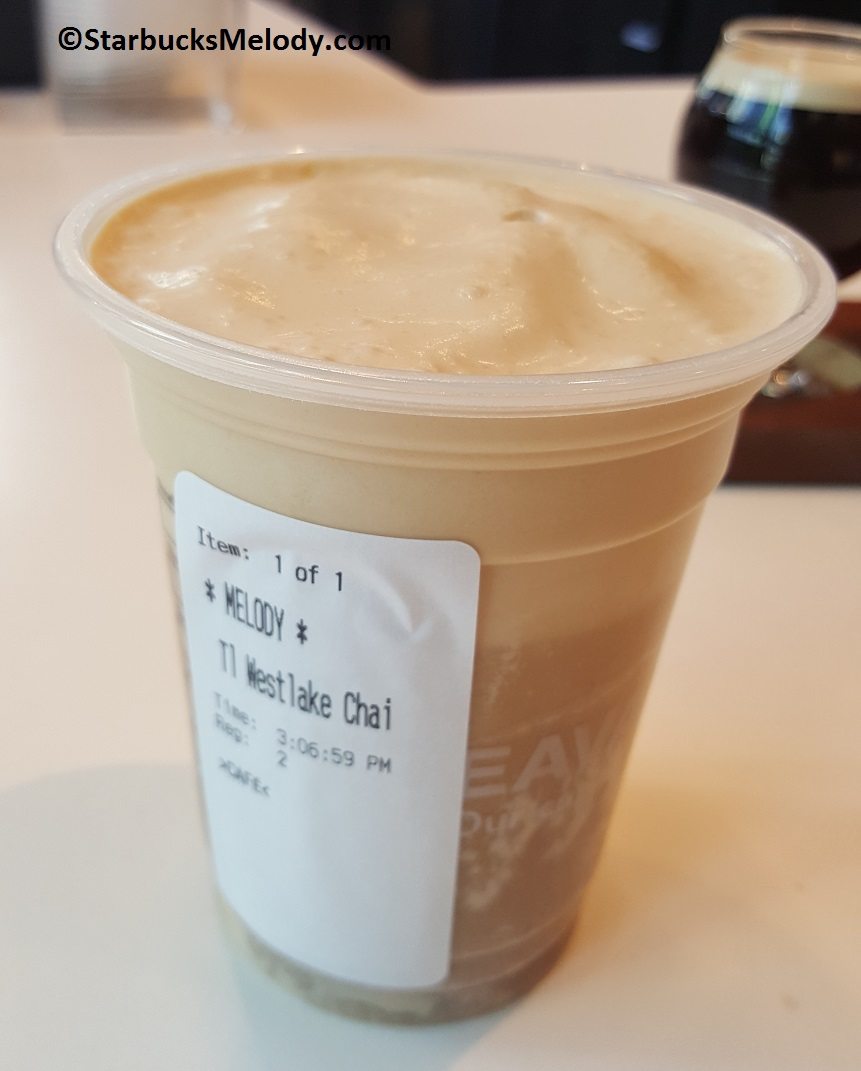 Here's an idea for your to jazz up your cold chai beverage at Starbucks. It's called the "Westlake Chai." Try this at a Starbucks that offers nitro cold brew.
Start with 100 ml of heavy whipping cream. For a tall size add in  four pumps classic chai syrup or for a grande size add in six pumps of classic chai syrup. Blend the heavy whipping cream mixture and chai two times. Pour into cup until the cup is half full. Fill the other half of the cup with nitro cold brew. You should end up with a cup of half nitro cold brew and half the whipping cream-chai mixture.
This gives you a totally unique chai drink with a coffee flavor too! This won't be for everyone. It's a bit heavy of a drink for me but I think lots of Starbucks customers will enjoy this unique variation on a Starbucks chai.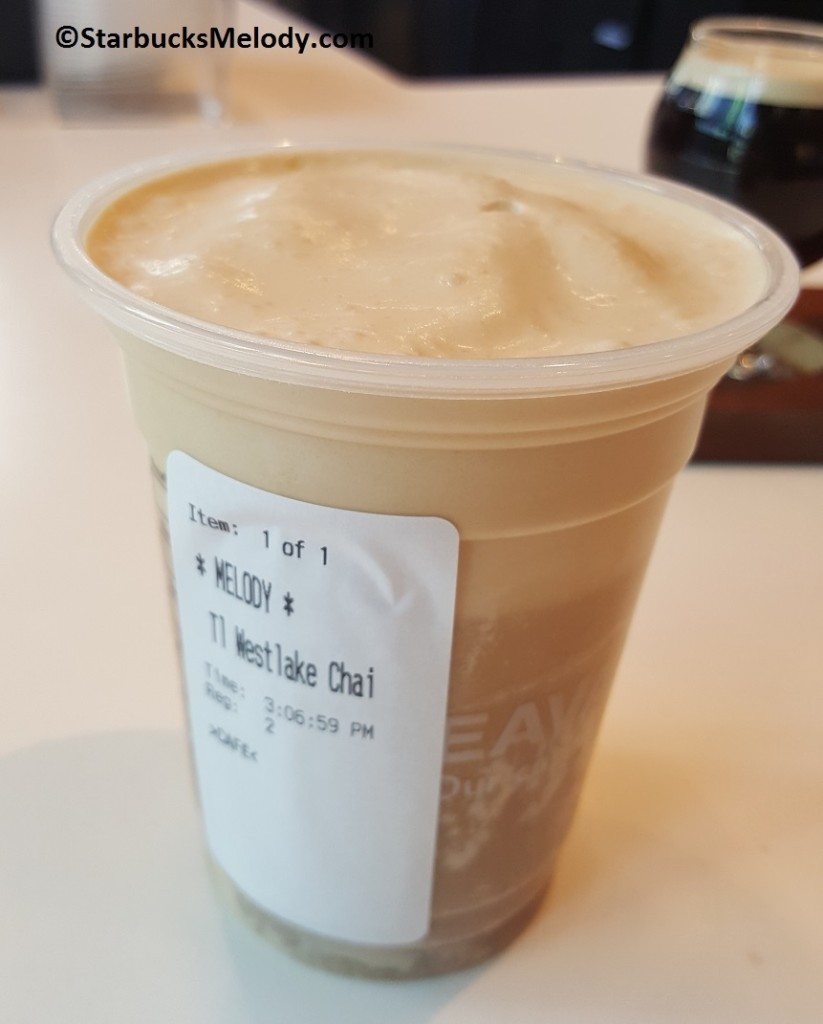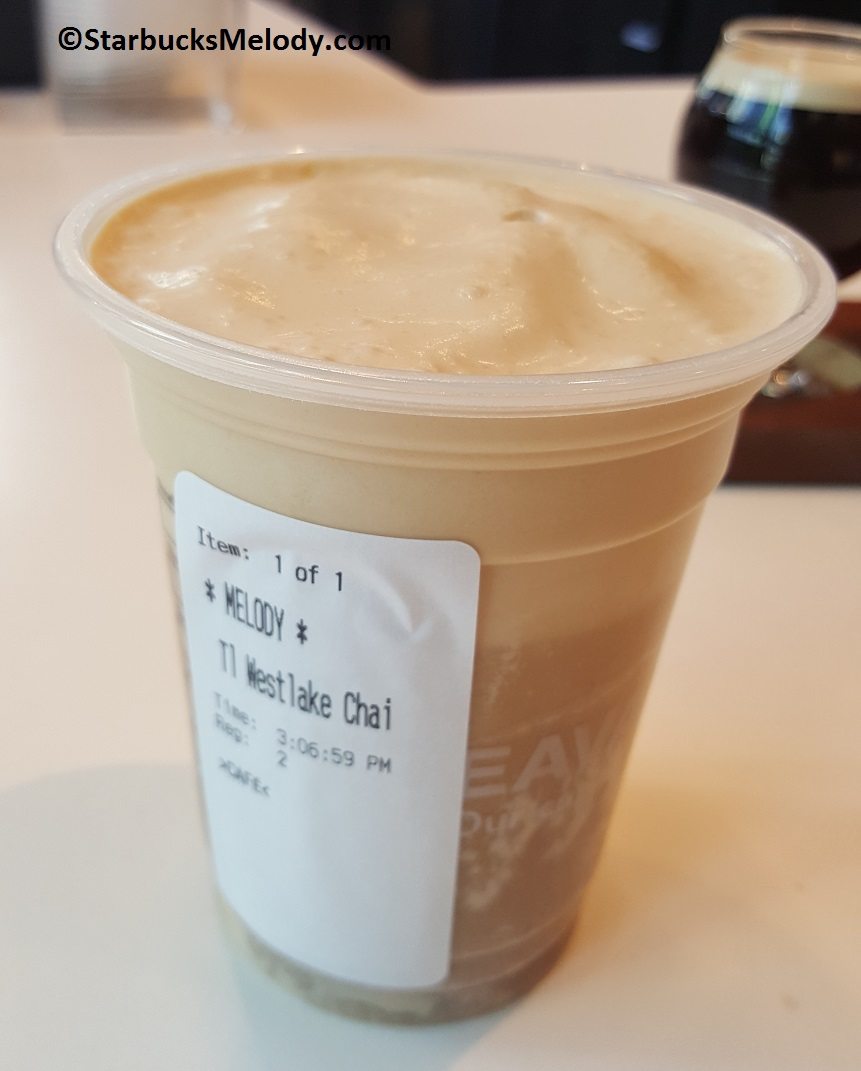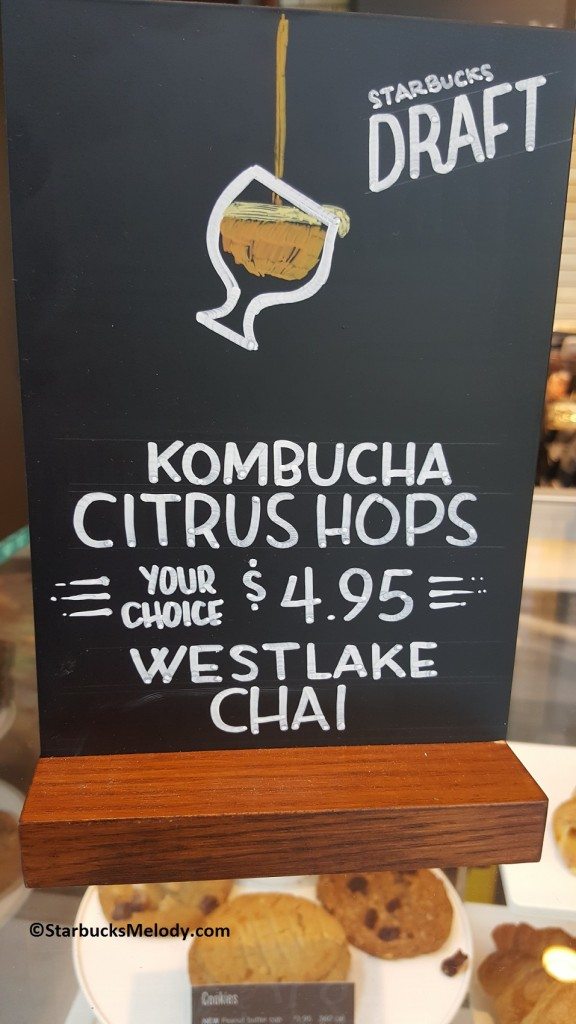 This beverage is part of a series of tests innovating around nitro taps and nitro cold brew. This store has offered Starbucks Kombucha in the past as well as Nitro Peach Tea. (The Nitro Peach Tea was amazing!)
Let me know if you like this Westlake Chai!
Related posts