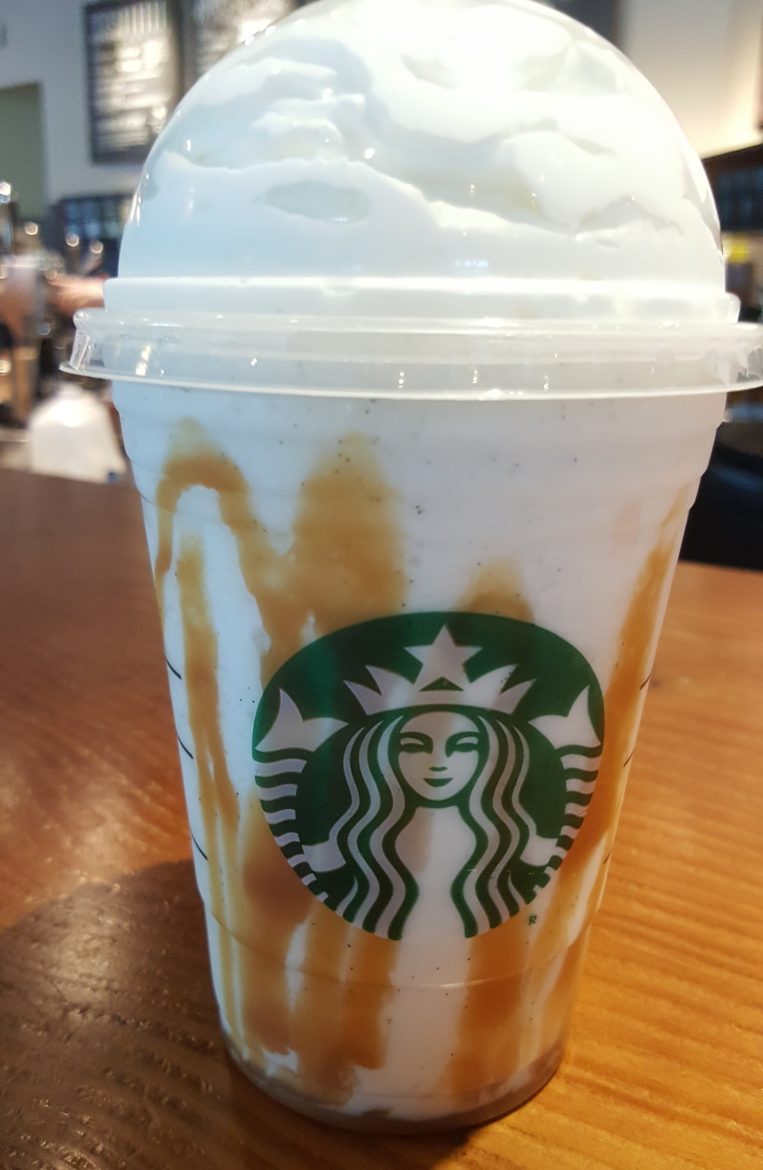 Frappuccino Happy Hour 2017 is now well under way. For those who don't know, this is your chance to buy half-price Frappuccinos. Just go to any participating Starbucks (that is going to primarily mean company-operated locations) between 3 PM and 6 PM May 5th through the 14th and your Frappuccino will be half price!
The very first Frappuccino Happy Hour was in 2010, designed to introduce Starbucks customer to the then-new "However You Want It" Frappuccino. There was a time back when you couldn't get a customized milk in your Frappuccino!
Of course the Frappuccino Happy Hour was so very popular that it's been back year after year at Starbucks since that 2010 promo.
Let me give you a couple of Frappuccino ideas!
Here's the first one:
Becca's sweet and spicy Frappuccino: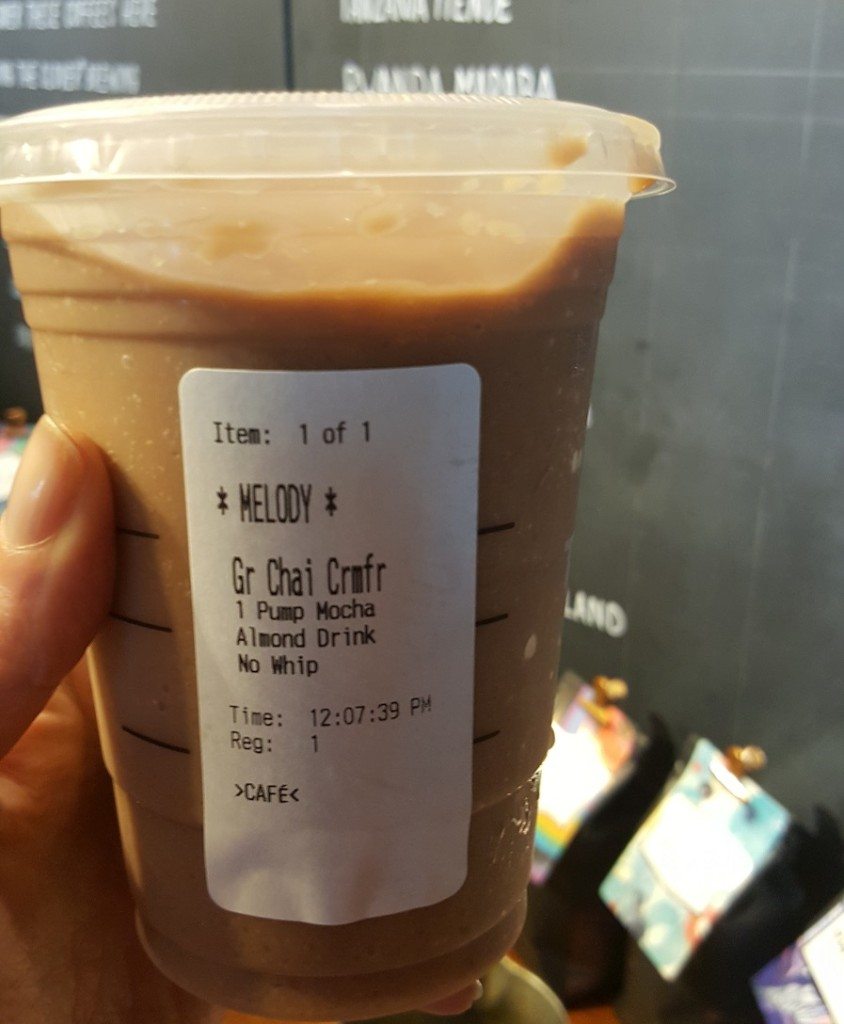 Next up is the "Sugar Blast" created by Emcy:
For this drink, just ask for a Vanilla Bean Frappuccino with caramel walls.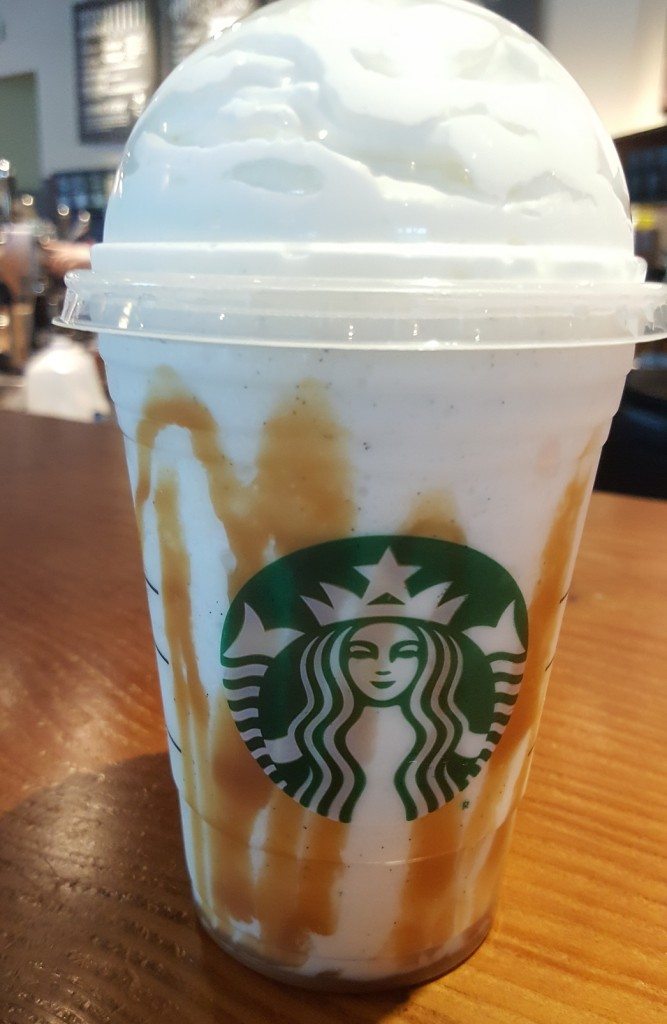 This Frappuccino looks very pretty though it isn't as exciting as some other Frappuccino ideas out there. You do end up with a sweet vanilla bean caramelly Frappuccino. Since the only caramel in this drink is on the walls of the cup, you won't end up with an overly caramelly flavor.
Both of these Frappuccino ideas are courtesy of Mardaloop Starbucks on Instagram!
I did try both of these drinks for you! I actually only drank a little bit of each one as I'm trying to cut down on carbohydrates in my diet. Each of these Frappuccinos will have their fans! Taste is subjective! Want a fun sweet treat? Try Emcy's Vanilla Bean with caramel walls. Want a little sweet and spice? Try Becca's Frappuccino idea!
Hope you get to take advantage of Frappuccino Happy Hour!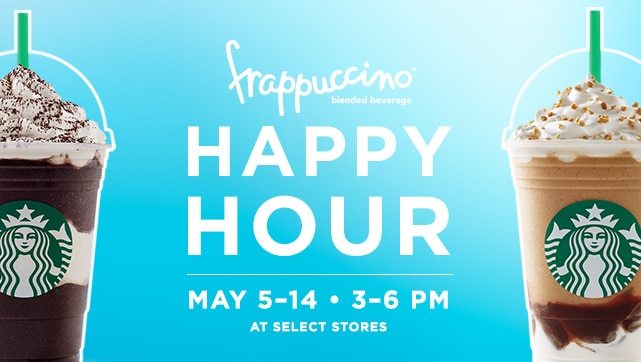 Related posts