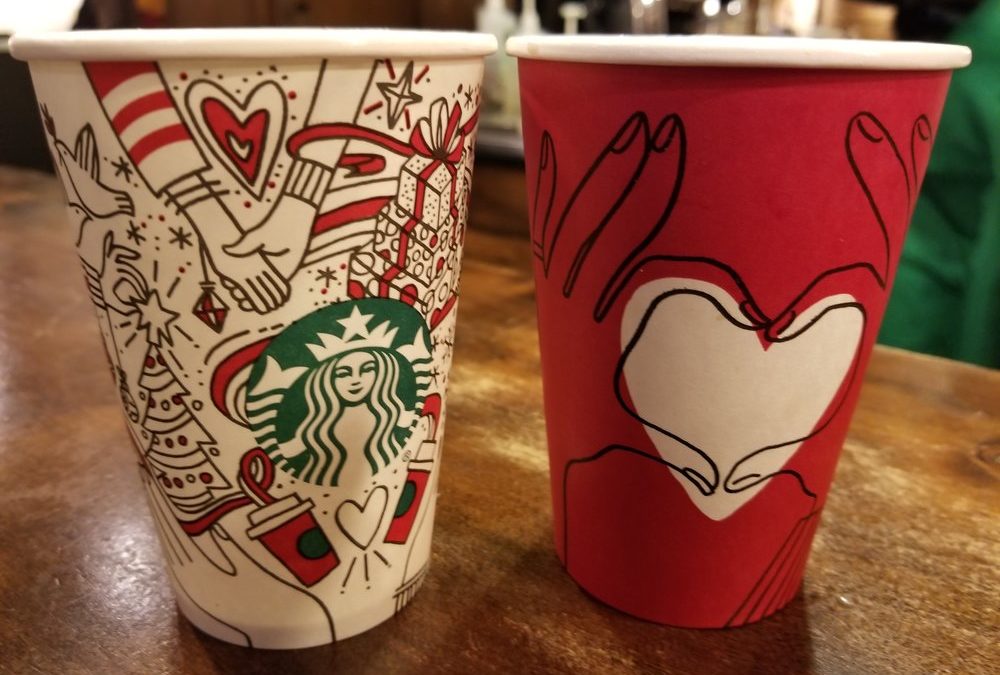 The Real Starbucks Red Cups Launch on 11/28: #GiveGood
Melody, November 28, 2017
2
1 min

read
The cute white Starbucks cup with a Christmas tree, present and holding hands wasn't this year's red cup. This year's Starbucks red cup has a white heart with a hands around it, fingers in a heart shape. Lots of people thought this year's red cup was the white one with a Christmas-design. I had a hunch that the Siren had something bigger up her sleeve! Starbucks has unveiled this year's real red cup!
Starbucks hopes that Customers will recognize those people who fill their heart and embody goodness this holiday season by writing that person's name in the heart of the cup. Customers can then share their dedicated cup on social media with the hashtag #GiveGood. This is a perfect Instagram or Twitter moment in the making.
Here's a look at the new Starbucks red cup, available for a limited time at Starbucks stores beginning on November 28, 2017.
There's more good news:
On World AIDS Day (12/1/17), Starbucks will contribute 25 cents for every Peppermint Mocha, Toasted White Chocolate Mocha, Caramel Brulée Latte or Eggnog Latte purchased in participating U.S. and Canada stores to the Global Fund to help (RED) fight AIDS.
Hope you get one of the above holiday drinks this December 1st!
Related posts