The Big Top Ten Starbucks Vacation Ideas in Seattle!
Melody, April 19, 2013
22
5 min

read
I am often asked, "What Starbucks things should I do when I visit Seattle?"  In fact, I get asked that question often enough that I'd thought I'd write about it here.
Here's my list of ten Starbucks-related things you must do on your trip to Seattle.  I hope everyone has done (or will do) all ten! 😉  It's getting to be spring weather soon, and people are planning vacations.  I hope you are coming to Seattle!
1.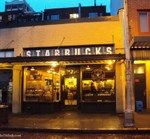 1912 Pike Place Starbucks:  It's always amazing to visit Pike Place Market, and while you're there, be sure to visit the historic Starbucks at 1912 Pike Place.  Be advised, lines are long, and it's usually best to visit in the mornings.  The Starbucks at 1912 Pike Place offers unique merchandise exclusive to that store.  It has a manual machine too.  Also, you can buy Pike Place Special Reserve coffee, which is a blend exclusive to Starbucks at the Market.
2. 
Visit the "Coffee Gear Store": There are unique merchandise items only available at this store.  (The Coffee Gear store is open to the public).  This store is open Monday through Friday, and is located on the 8th floor of 2401 Utah Avenue South.  If traveling by public transportation, take the Link Light Rail to the SODO station.  Get off at SODO and walk straight down Lander Street to 1st and Lander.  The Starbucks headquarters will be obvious.  Head up to the 8th floor.
3.  Roy Street Coffee and Tea, operated by Starbucks:  This is a totally one-of-a-kind coffeehouse, operated by Starbucks.  It has a manual espresso machine, unique food items, and  a very different atmosphere than a typical Starbucks.  It offers beer and wine also.  The Roy Street website is here.  The address is 700 Broadway Avenue East, and it's at the corner of Roy Street and Broadway.  If traveling by public transportation, Metro bus #49 will take you right there.
4.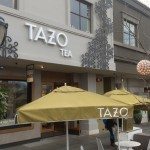 Tazo Tea store, operated by Starbucks:  This is a fantastic experience.  Explore the world of loose leaf tea.  Create your own custom blend.  Pick up a collectible Tazo tea card (you need to load $5 on it).  Order a sparkling iced tea.  The official Tazo Tea website is here.  This store is located in Seattle's University Village shopping area.  It's a pain to get to by public transportation.  Take a downtown bus such as the 71, or the 70, up to the University District and then transfer to a 65, which will get you fairly close, along Montlake Avenue.  Better yet, consider a calling a cab.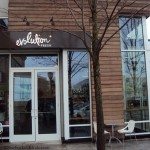 5. Evolution Fresh store, operated by Starbucks:  There are three Evolution Fresh locations in greater-Seattle:  University Village, downtown Seattle, and the Bellevue store.  While you're there, pick up a collectible Evolution Fresh card which IS a Starbucks card, and can be registered and used at Starbucks.  As far as I know, the Evolution Fresh card is the only Starbucks card which doesn't have the word "Starbucks" anywhere on it, yet it is a Starbucks card.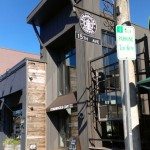 6.  15th Avenue Starbucks – The Starbucks located at 328 – 15th Avenue East, in Seattle's Capital Hill neighborhood:  This store was once an experimental Starbucks, and as such, has a pretty unique store design.  And, they still have a manual espresso machine.  Because of  its uniqueness, it's definitely worth visiting.  Take bus #10 from downtown Seattle, and get off the bus at 15th Avenue and Harrison Street.  You'll only be about one block away.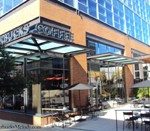 7. Olive Way Starbucks  or Terry and Republican Starbucks– Both of these are stunningly pretty Starbucks, with beer and wine, Clover and Reserve coffees, Evenings food, and lots of passionate partners.  If the Olive Way Starbucks is not in your neighborhood, another option would be the Terry and Republican Starbucks, in Seattle's South Lake Union neighborhood.  For the Olive Way Starbucks, take Metro bus #8, 47, or 43 to the corner of Summit and Olive.  The actual address is 1600 East Olive Way.  To get to the Terry and Republican store from downtown, get on the South Lake Union Trolley and exit the street car at the Terry & Thomas stop.  You'll still have about a block and a half to two blocks to walk, but it's the easiest way to get there from downtown.  Don't be alarmed if you hear Seattleites refer to it as riding the "SLUT"!
About every other Monday night, Olive Way has a coffee seminar.  They're free and open to the public.  Check the Olive Way Facebook page for more information.
8. University Village Starbucks:  This is the site of the current baking test, so this store has a few unique food offerings.  It's also a Clover Starbucks, so you'll have the chance to enjoy the rare Reserve coffees, if you haven't tried them before.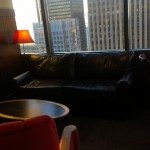 9.  40th Floor Columbia Tower Starbucks:  This is a Starbucks with an amazing view.  It caters to the offices inside the Columbia Tower, which is Seattle's tallest building.  There isn't another Starbucks in Seattle with anything like this view.  You can enjoy your coffee, and see much of the city, look at Lake Washington, and take it all in.  The 40th Floor Columbia Tower store is a Monday through Friday location, at 701 Fifth Avenue.
10.  Teavana, now operated by Starbucks:  Starbucks recently purchased Teavana, and there is a Teavana store in Pacific Place, in downtown Seattle, should you want to check it out.  Beginning in April this year, you can use your Starbucks card to pay for your purchases, and you earn a My Starbucks Rewards star for each transaction at Teavana too.
As a bonus, for those who really want more, here is another great Starbucks thing to see (though, technically, it's not actually in Seattle):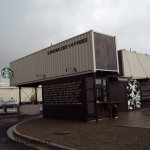 11.  Visit the "Shipping Container Starbucks" in Tukwila, Washington.  It's definitely a unique Starbucks!  There are only a handful of these small drive thrus made from re-purposed shipping containers.  This Starbucks is located at 10100 East Marginal Way, in Tukwila, which is just south of Seattle.
Enjoy your trip to Seattle!
And for non-Starbuckian things to do, visit the Dale Chihuly Garden and Glass in the Seattle Center.  It's definitely a beautiful garden of glass! Don't forget to ride the Seattle Monorail to get to the Seattle Center!
Related posts