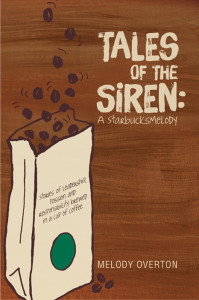 I'm announcing that the StarbucksMelody book is now available! You will love this book. It's not a conversion of blog to book, rather it contains almost entirely new material. This book covers my unique experiences during the brand's transformation, community service events in Seattle, and friendships with customers and partners.
If you're looking for the book, here are some options:
Book signing:
If you want to meet me in person and have me sign your book, please join me Saturday, June 7, 2014, from noon to 3:00 PM  at Alphabet Soup Bookstore. Light refreshments will be provided. There will be copies of the book, and a good time will be had by all. (Howard and Cliff, you're welcome to drop by! Hahaha. I'd faint if that happened.)
More info:
I'm still working with the Coffee Gear Store in hopes that you'll be able to buy a paperback copy there.
If you enjoy this blog, I think you'll enjoy the book too. Please pick up a copy.
Email me with questions or press inquiries to Melody at StarbucksMelody dot com.
Related posts