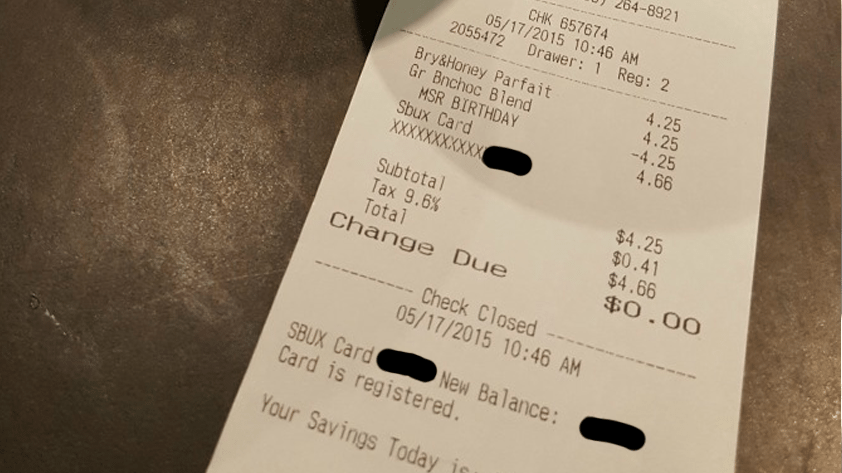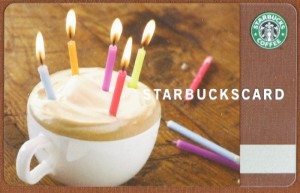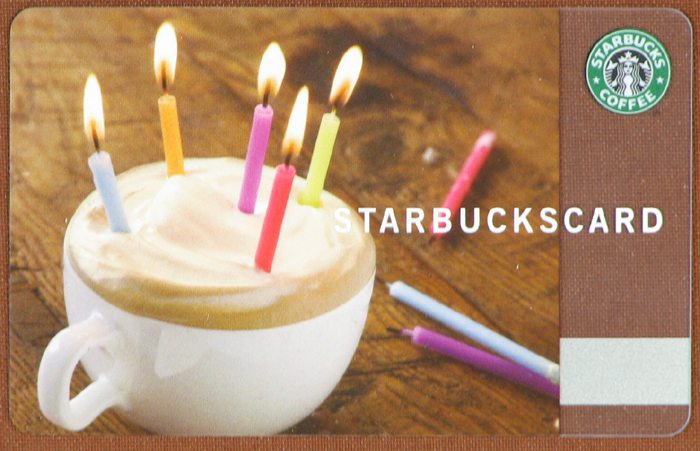 MyStarbucksRewards customers now have four days to redeem their free birthday reward. Starbucks gives you 4 days to use your free birthday MyStarbucksRewards Reward: You have the two days before you birthday, your birthday, and the one day after your birthday. (It used to be 7 days.)
It's worth pointing this change out for one huge reason: If you are reading this, I don't want you to miss out on using your free birthday reward at Starbucks! You might have it stuck in your head that you have longer than that: I don't want you to miss out on your free My Starbucks Rewards birthday drink!
The last time I wrote about the Starbucks free birthday reward was on my birthday, May 17th. Other aspects of the birthday reward remain unchanged: Make sure you register a Starbucks card (that is you must join My Starbucks Rewards) at least 30 days before your birthday. You must maintain an active MyStarbucksRewards profile – if your card has not been used for a full 12 months as a form of payment, you might not get a MyStarbucksRewards birthday reward.
Once in a blue moon I still hear (or see on the Internet) confusion around this perk:
Are there still postcards for your free birthday reward? No. Starbucks does NOT mail out any postcards for their rewards. All of your rewards are digital. The very easiest way to track your rewards is with the Starbucks mobile phone app!
Can I walk in and ask for a birthday reward, just showing the Starbucks barista my identification? No! Please do not do this! It is possible that there will be partners who will give you a free drink to surprise and delight your day, but they are never required to do this, and you should never expect it. This is not how you're supposed to get a free birthday drink. You are supposed to use the MyStarbucksRewards program!
I was able to confirm with Ms. Laurel Harper of Starbucks Media Relations department that the birthday reward did change to 4 days to use it. She said, "Yes, our birthday reward redemption time is 4 days now.  Customers with a registered Starbucks card will receive their complimentary birthday reward email two days prior to their birthday and it expires the day after their birthday." She explained to me the reasoning for the change: "The reason for the change is that these rewards are meant to be a true celebration of our customers' birthdays.  We absolutely want our customers to be aware of this and are updating our FAQs and Terms of Use."
This change went into effect September 30, 2015.
Please comment and share! 🙂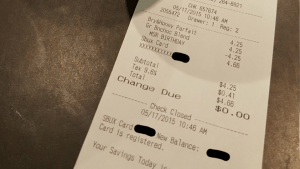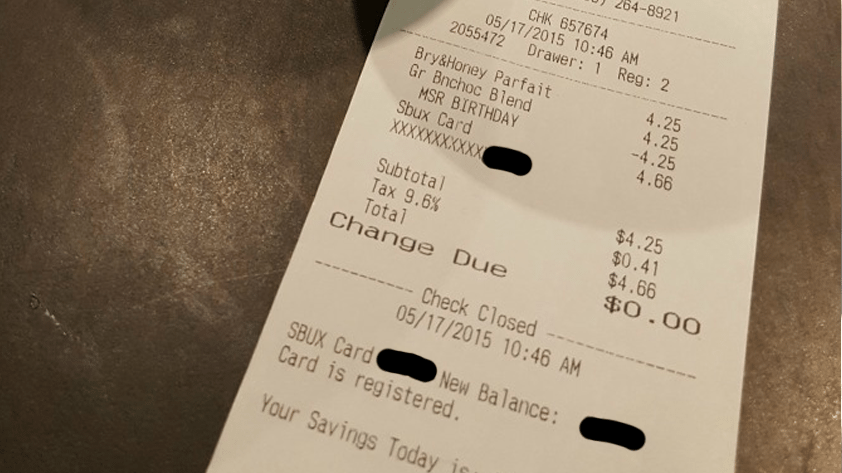 Related posts