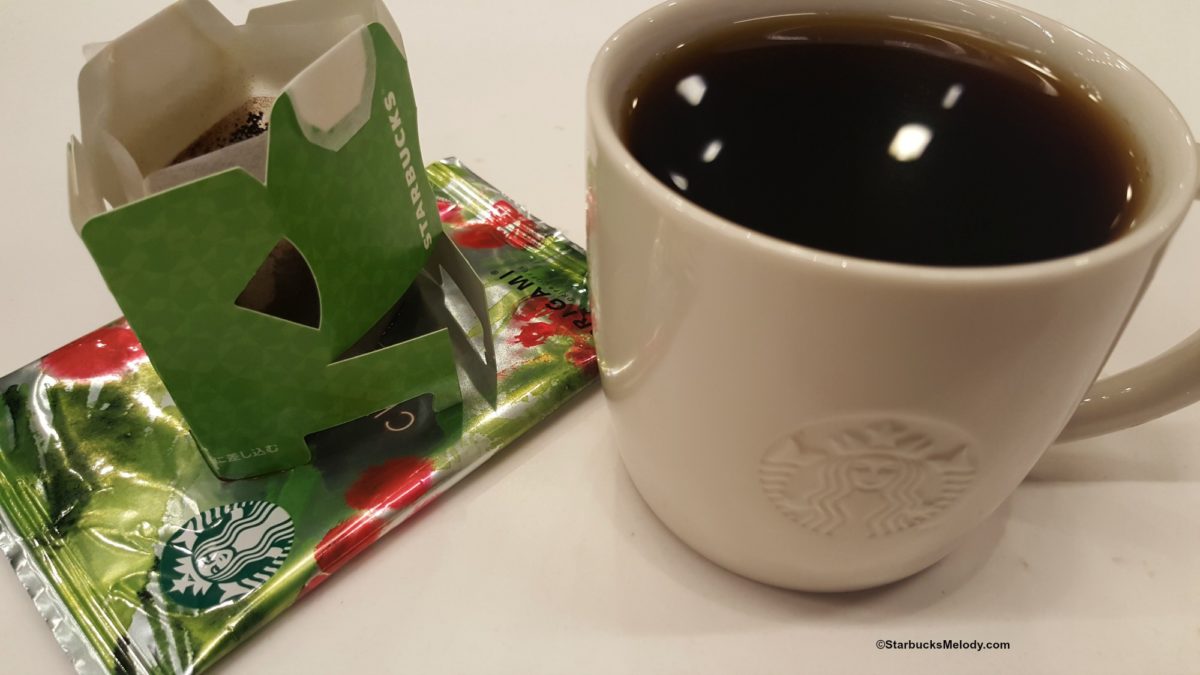 Starbucks Christmas Blend: The Origami Version.
Melody, December 15, 2015
10
1 min

read
If you're in Japan, you can get a unique version of Starbucks coffee, not available anywhere else! It's called "Origami" coffee.
Recently, a very generous regular StarbucksMelody.com reader from Japan traveled to Seattle and I met up with her at the Roastery. She shared a goody-bag of things for me! Thank you so much Izumi for your generous box of fun treats from Japan!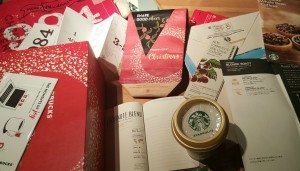 So I decided to dig into the boxes labeled "Origami" coffee: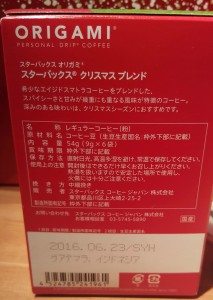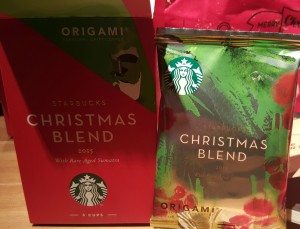 The little red box has six packages of Starbucks Christmas Blend coffee, in an Origami coffee format. Essentially, it's a special pour-over that makes a perfect 8 ounces of coffee. I tried it at home. Simply take the Origami packet out, rest atop a small coffee mug, and pour over it 8 ounces of boiling water.
On Sunday, December 13th, I took a package of the Origami coffee to the all-new Starbucks located at 7th and Westlake in downtown Seattle. One of the baristas brewed the coffee while I took photos. You can see how totally cool this is!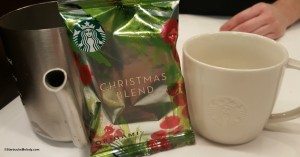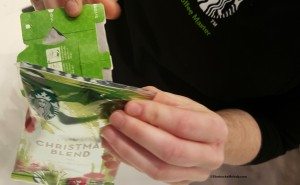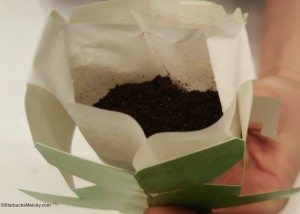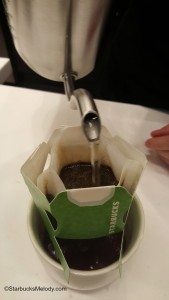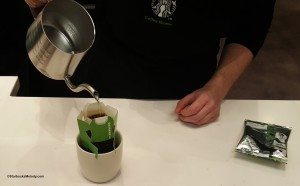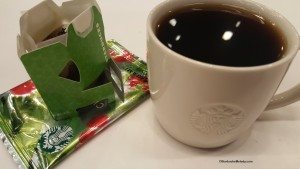 What do you think? Have you ever tried the Starbucks Origami coffee?
Related posts