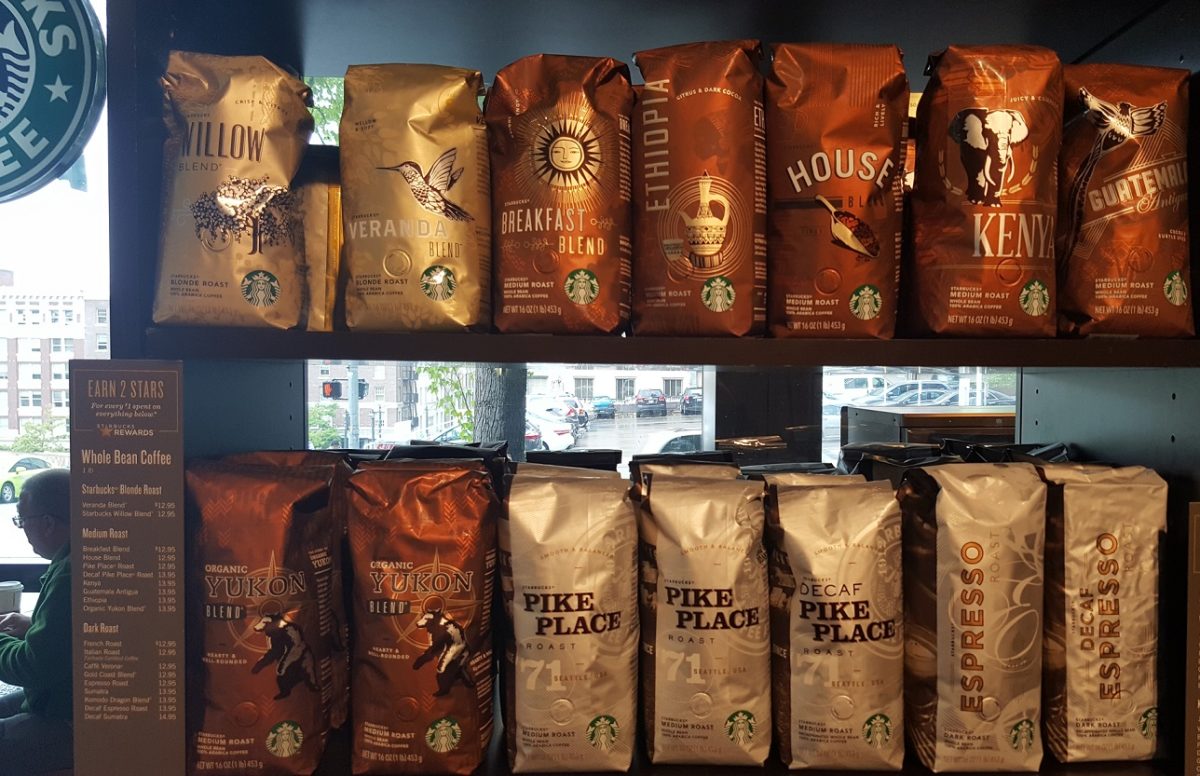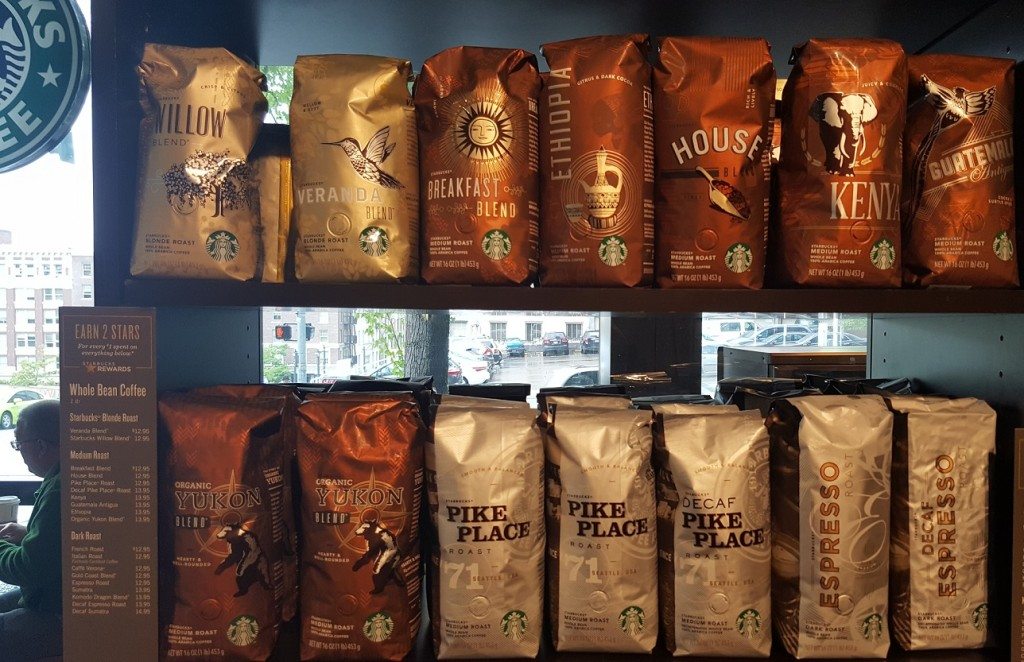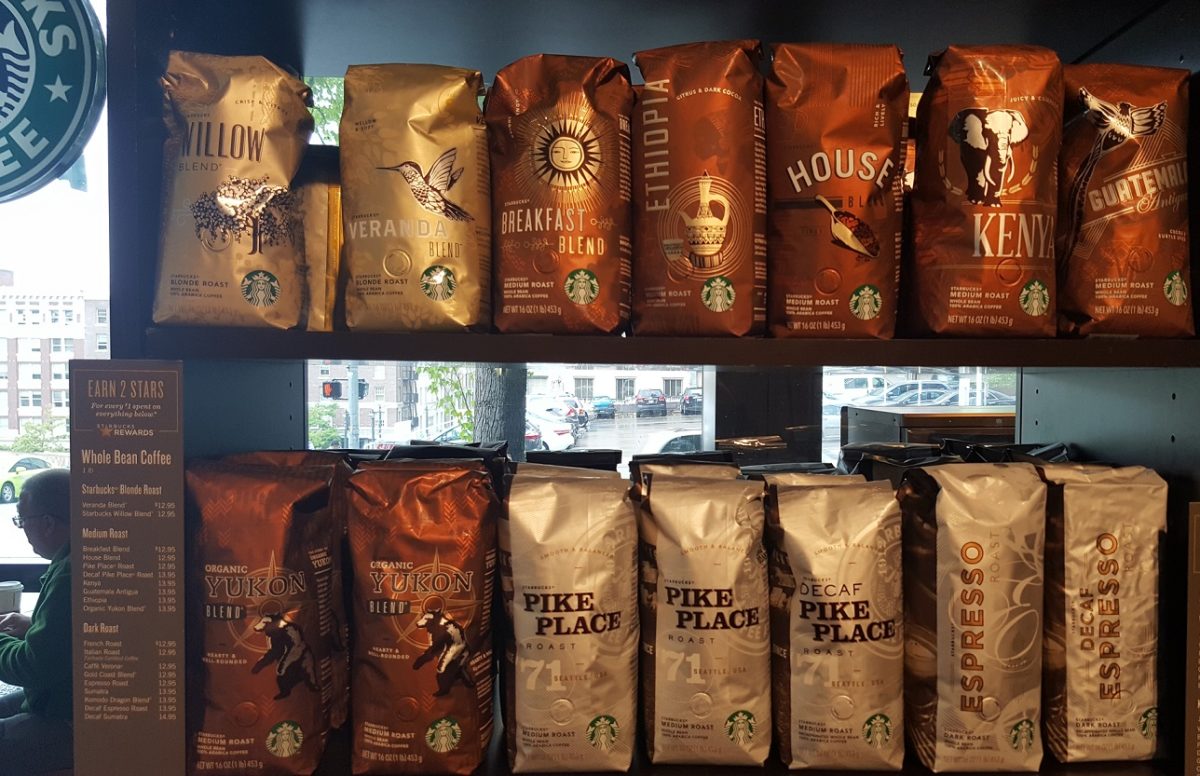 This week at my neighborhood Starbucks store, I saw that Gold Coast was brewing as the dark coffee.  Gold Coast has a good story that goes with it. Starbucks blended it to honor the opening of the first store in Chicago in 1987. Twice, at two different stores in downtown Seattle, I said to the register barista, "Do you know the story that goes with Gold Coast Blend? What city was it blended to honor?" One partner had no idea what I talking about and the other said, "Chicago."
All of the core Starbucks coffees have some story that goes with it. Some of those stories are better known than others. Some you might have to really dig to figure out.
The other part of the story is that I've always thought it's great to be curious about the coffees. Go be your own investigator. Go find the stories. I think I've been influenced by parents who would say to me things like, "Don't ask me a question until you have at least looked for the answer yourself first…" I tend to think that's good life advice. I've probably pissed off more than one barista by saying things like, "You should Google, 'Espresso Roast and Kenya'" or "You should Google 'Breakfast Blend and Milder Dimensions.'" It's a thing that some people have no interest in using Google.
I'll get you started on a few stories. Hopefully you'll find more stories along the way of your coffee journey, and if you do, I want to hear them!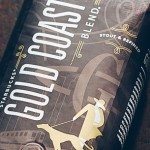 Gold Coast Blend: According to Starbucks, "When  Starbucks opened its first stores outside of Seattle, in 1987, it wanted to introduce a blend to honor one of its new locations in Chicago.  Starbucks master coffee blenders brought together the heft of beans from Latin America and Indonesia with a bit of sweetness from our dark Italian Roast. This created a taste every bit as sophisticated as the neighborhood it is named after – the Gold Coast Historic District."
Gold Coast was briefly sold under the name Morning Joe coffee in about 2009 – 2010!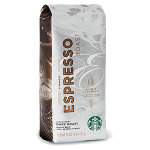 Espresso Roast has a history that's very much tied to Kenya coffee. Espresso Roast was formulated and created by Dave Olsen, famous for being an integral part of Starbucks from nearly the beginning. He actually started blending Espresso Roast for his independent coffee house, Cafe Allegro as well as the original founders of Starbucks. Dave Olsen joined forces with Howard Schultz, coinciding with about the time that Howard took over the company in 1986 or 1987. (By the way, I think that Wikipedia page is wrong about when Dave Olsen joined Starbucks. That Wikipedia page suggests he joined Starbucks in May 1987, but I think it had to have been earlier because in October 1986, the Eggnog Latte was his idea for a new drink.)
Dave Olsen wanted Kenya to be a large component of his new Espresso Roast blend. From an official Starbucks blog: "And who could tell the story about Espresso Roast better than the man who created the blend? Dave Olsen described how he and the original founders of Starbucks were at the roasting facility near Fishermen's Terminal. They talked about what would be needed for a coffee that could carry its distinctive flavors through 6 to 12 ounces of steamed milk.
As Dave tells it, "We all loved Kenya coffee for its very distinctive flavor and acidity. We probably started with something around one-fourth Kenya in the blend, and it might as well have been 100%! Those great qualities of the Kenya completely overwhelmed the other coffees, mostly Central Americas. So we reduced and then further reduced the proportion of Kenya coffee in the blend, finally determining that the right proportion of Kenya was … zero!"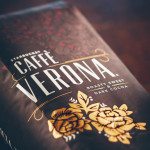 Caffè Verona holds the distinction of being the first Starbucks coffee blended for a restaurant. Sadly most Starbucks partners learn the erroneous story that it was blended for a chocolate dessert. Mick McHugh, the co-founder of the restaurant Jake O'Shaughnessy's (which is the restaurant Starbucks blended this coffee for) remembers clearly: Jake's Blend was fabulous in an Irish coffee, featuring Irish whiskey, and not sourced for a special dessert.

If you want the true Verona story, you need to make yourself an Irish coffee and learn about its history dating back to 1975.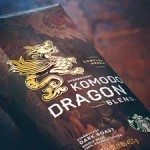 Komodo Dragon has a hearsay story that gets told now and then by partners of old. It's the "mistake blend". I can't totally vouch for this story's accuracy. The story goes that the Starbucks master coffee experts at the headquarters were cupping a coffee blend for quality. Only they noticed it something was off. It was a blend where the roaster had used the wrong coffee components and formulation. It was a mistake. So the lore goes, just then a bigwig walked into the coffee quality room and tried it and said, "This is a great coffee! What is it?" And that was the birth of the big, spicy coffee which is Komodo Dragon.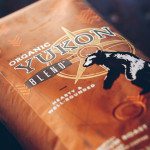 Yukon Blend has an interesting history of being one of the very first blends. Indeed, it was mentioned in the Seattle Times in a 1971 review about the new Starbucks store at Pike Place Market. The official Starbucks Yukon Blend story goes like this:
"Starbucks lore tells the tale of Yukon Blend® as a coffee created for one of our original customers – the captain of a fishing boat.  He asked us to make a coffee blend for his crew that could stand up to the frigid mornings and long days fishing in the cold waters where the Yukon River feeds into the Bering Sea.  We created Yukon Blend®: a hearty, bold, well-rounded coffee that can withstand any adventure the day might throw at you … even icy waves over the bow."
Yukon Blend has the distinction of being in the coffee lineup and then removed from the lineup between sometime in 2008 to about August 2009 when it was reintroduced as an organic coffee. I can't think of another coffee that started out as a core coffee, pulled from the shelves to be reformulated as organic, and re-introduced as an organic core coffee. This grizzly blend has been around since 1971 and well loved ever since.
Yukon Blend was also a favorite of La Boulange founder Pascal Rigo. Back when Starbucks operated La Boulange stores, their house coffee offering was indeed Yukon Blend, though not called that. Speaking of Yukon Blend being sold under different names, this coffee was at one time sold in Texas under the name "Big Hat Blend."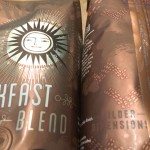 Breakfast Blend has been around since 1998. Up until Willow Blend and Veranda Blend were introduced into the core whole bean lineup, this coffee held the distinction of being the lightest roast profile coffee.
Breakfast Blend was introduced with words "Milder Dimensions" on the Flavorlock whole bean packaging.  It was one of four coffees launched and branded as "Milder Dimensions."  The four coffees were as follows:
Light Note Blend
Decaf Light Note Blend
Breakfast Blend
Serenade Blend
If you take a very close look at the current Breakfast Blend package, you'll see in faint letters, the words "Serenade"  and "Milder Dimensions" on the back side of the bag. The packaging pays tribute to the original 1998 packaging, and the now-gone lineup of 'Milder Dimensions' coffees which included four coffees: Serenade, Light Note, Decaf Light Note, and Breakfast Blend.  Breakfast Blend is the only remaining of the four Milder Dimensions coffees.
There are so many more stories out there. You can dig and find an interesting history behind a number of the seasonal Starbucks coffees too, like Casi Cielo and Thanksgiving Blend.
I don't think this would be complete without a great Via Instant coffee story. When Via was in development, before its national launch in 2009, it was sometimes called by the nickname "JAWS" by partners at the Starbucks Support Center. Even before it was launched nationally, it was known in the Starbucks headquarters as "JAWS" which meant "Just add water stir"! I have heard stories of executives asking the coffee department to get some of that "JAWS" coffee for them for traveling on a trip and wanting to have an easy cup of coffee on the go!
Related posts